NAMM Show, one of the largest international events on professional audio and music technology, returns this week with the Belive in Music event. At Microfusa we present the main novelties of this year
Every year in Southern California, during the month of January, the NAMM Show takes place, the world's largest gathering of music technology, sound and entertainment. A massive event that brings together more than 115,000 registrants from 130 countries. Due to the pandemic caused by Covid-19 and putting the safety and health of organizers and participants first, NAMM has focused this year's meeting on the Believe in Music event.
Believe in Music is a two-pronged initiative. On the one hand, a combination of comprehensive programming and professional education that will be carried out through the BelieveinMusic.tv channel. On the other hand, an interactive market that will connect sellers and buyers, designed to stimulate innovation and inspiration from the sector, grow business connections and launch new products.
And precisely, what interests us most at Microfusa are the news. We know that you are also interested in them, so we are going to tell you a little about the latest that the big brands have released.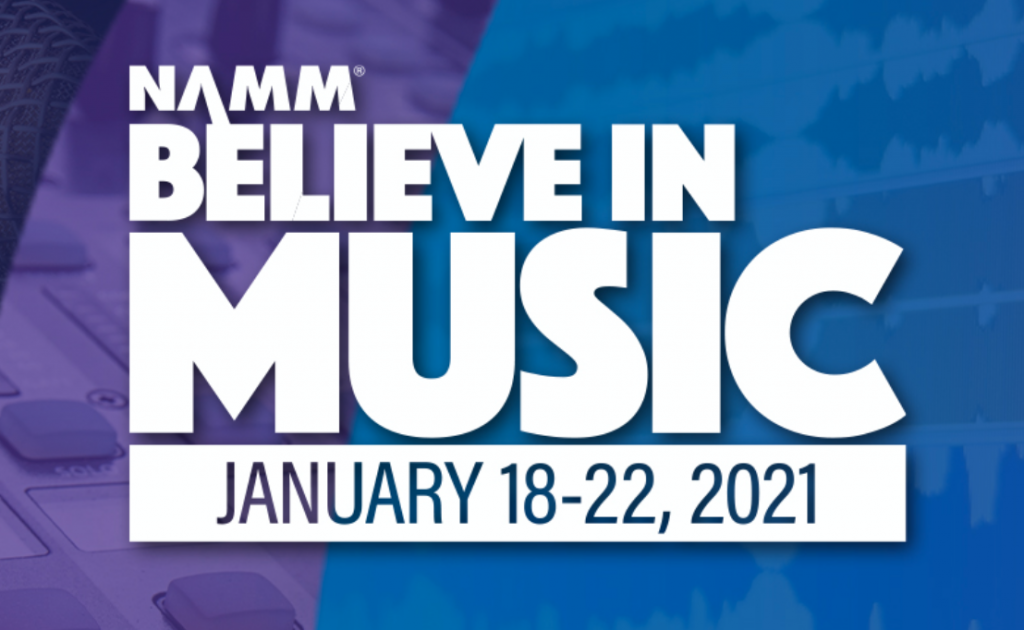 Professional DJ controller Rane One hits the market as the only one to incorporate 7-inch motorized turntables for that traditional vinyl feel, with a customizable high / low drag setting.
With the Rane One you will edit your sound with the multi-function and independent pads with access to Hot Cues, Saved Loops, Roll, Sampler, Slicer and to Serato's Scratch Bank function. Plus you'll have 6 FX buttons that instantly activate any combination of software effects with a single press, fine-tune the depth and rhythm parameter controls, and trigger with independent aluminum switches. Finally, you'll fully control the sound with dynamic 3-band EQs and high / low pass filters on each deck along with dedicated loop controls.
We can also highlight its connectivity, its MAG FOUR fader (the lightest and smoothest of RANE), or its dedicated loops.
New Mackie tables: from the Onyx series
If there's one thing Mackie engineers do really well, it's designing amazing mixers. The Onyx series treats our ears to four mixing consoles with mind-blowing sound quality, ultra-clean and quiet performance, multitrack recording and onboard effects that make Onyx's premium analog USB analog consoles the ultimate compact and affordable solution for live audio. , home recording and content creation.
You just have to choose the one that best suits your needs:
And we're still talking about mixing consoles with the new DJM-S7 from Pioneer. A mixer for DJ battles that will allow you to stamp your own style thanks to its new functions. A 2-channel deck that has improved the feel of the Magvel Fader Pro and increased the rigidity of the button mounting shaft by 30% in the vertical direction, so you can scratch with confidence. With Large Performance Pads for faster triggering of Hot Cues and samples, and larger FX levers to boost sounds on the fly.
In addition, it includes the MIDI Loop feature to control various functions of your DJ software by repeatedly sending a MIDI signal to the program in a set cycle of time. Functions including Hot Cue, sampler, and key shift-up are pre-assigned to the FX Select buttons so you can start using Loop MIDI immediately, without having to assign the functions to it first.
Modwave is KORG's powerful new Wavetable synthesizer. Building on DW's heritage, it transforms it into a beastly modern synth, with incredibly deep wavetable oscillators, gorgeous filters, remarkably flexible modulation, unsurpassed polyphony, super-comprehensive pattern sequencing, and intuitive and practical real-time control.
It also incorporates two new unique tools for creating dynamic movement: Kaoss Physics and Motion Sequencing 2.0. Kaoss Physics combines a Kaoss x / y pad with physical modeling to create an interactive and responsive controller that is both powerful and fun. Motion Sequencing 2.0 brings the ever-evolving, organic patterns of wavestate wave sequencing 2.0 into the world of motion sequencing, including multiple lanes and real-time recording. And it has more than 200 wavetables, each with up to 64 waveforms, with thousands of individual waves.
The new generation of Audient iD4 MKII interfaces is here, designed to take your recording to the next level, bringing you professional audio performance in a compact and modern desktop package, giving you everything you need to make studio-quality recordings at home.
Among its improvements we can highlight its four line outputs or its converters that ensure you hear all the nuances, all the details of your audio, allowing you to take your recordings to the next level. Offering an incredible 120 dB dynamic range, you'll hear your audio more accurately, make better creative decisions, and experience astonishing clarity straight from your desktop.
VERSELAB MV-1 is Roland's innovative new production studio. An all-in-one design for mobile production to create professional multitrack songs with voice recording.
Among its main characteristics we can highlight:
Voice recording with modern effects like Auto-Pitch, Harmonizer and Doubler
Over 3,000 sounds for modern styles from the makers of the TR-808
4×4 pads and TR-REC step sequencer for drums, basses and melodic parts
Song writing tools
Plug-and-play integration with the Roland Zenbeats app to expand production capabilities.
High-quality mixing and mastering effects for professional results
Portable and autonomous with the possibility of being powered by the mobile battery or USB
Built-in microphone and XLR microphone input with phantom power
¼-inch stereo I / O, dual headphone jacks and MIDI I / O
And if you want to be aware of other product news this year, you just have to visit our Namm Show News page where we will publish everything we discover.
---
Sepúlveda, 134. Barcelona / Tel.: 934 553 695
Campoamor, 17. Madrid / Tel.: 917 024 587