If you are thinking of being a sound professional, you will have to embark on a training that covers the different specialties that the profession of sound technician encompasses. Today we are going to talk about one of them, mastering
If your future is sound and music production, one of your best options to prepare yourself professionally is our Diploma in Sound Engineering that we teach at MicroFusa Schools. A two-year professional training cycle with which you have the option, after completing a university degree at Solent University in England.
In our Diploma in Sound Engineering you will obtain a broad vision of the different aspects to become a sound professional: sounding of live shows, sound of film and television, recording studios, post-production and mastering.
It is precisely this last aspect that we are going to talk about today: mastering, the key to making an already mixed production sound optimally on any device.
Musical production: art and technique
We all love music. Although the truth is that not all of us have the ability to create a hit song or album. But after the artistic process, it is not enough to capture the idea and simply record it. It is necessary to go through a music production process that offers us the best possible sound. This process is not easy. The task of sound technician cannot be carried out by anyone either. At least not anyone who lacks the necessary knowledge.
Mastering, a key phase in music production
The music production process is complex and consists of various phases that combine from creative aspects to more technical issues. One of the most important phases is precisely mastering. It takes place right after the mix has been recorded and mixed, and its function is vital: to ensure optimal reproduction on any medium or platform.
Years ago everything was much easier. Everything sounded on vinyl. But nowadays, the great variety of devices and formats in which we can enjoy our music makes mastering a vital element in the production of any musical piece.
Mastering, between science and creativity
To understand the ins and outs of mastering we spoke to an expert, Jonathan Espinosa (Minology), sound engineer and music producer. Jonathan has it clear, mastering is a discipline that is halfway between science and creativity. As he explains, his main objective is to adapt the product that we have recorded and mixed so that it can be reproduced in the most faithful and musical way in any system; either on a CD, on the radio or on a streaming platform such as Spotify or iTunes. And, for this, the sound technician must know what audience or genre the production he works with is directed. In order to adapt it musically. But, in addition, you must also know the requirements and regulations that apply in each reproduction system and in each platform. Science and creativity.
Jonathan also explains that another objective of mastering is that the music sounds good and that the audience enjoys it in any format. In fact, a good mastering depends on the simple fact that a production sounds amateurish or really professional.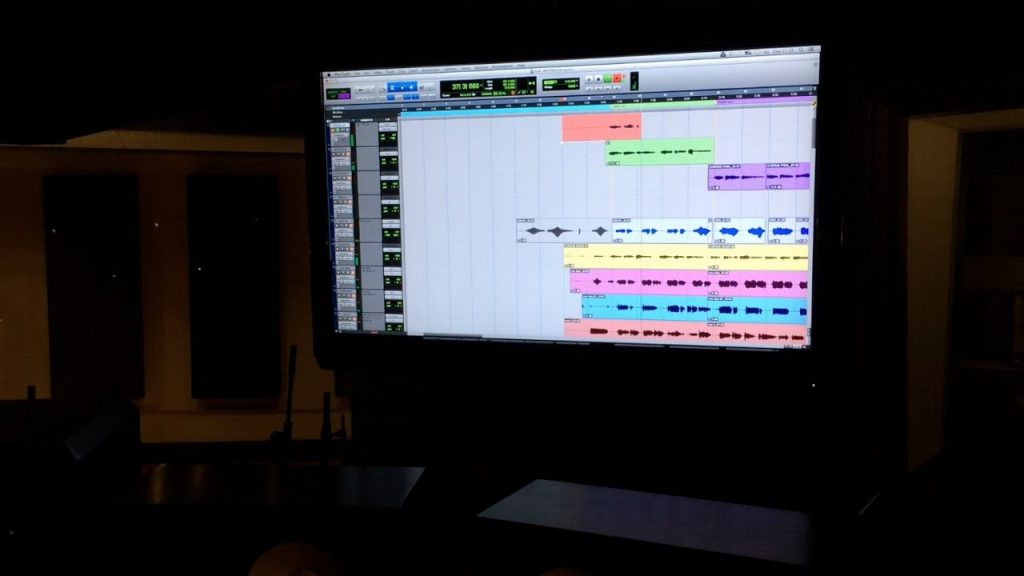 Requirements for a good mastering
We have asked Jonathan to explain the requirements to achieve a good mastering. At a structural level, he tells us, it is important to have a good acoustically neutral room; equipped with the best quality studio monitors, processing tools and a DAW.
As for what it takes to be a good sound technician to get a good mastering, the first step is a good training and the Diploma in Sound Engineering is a great option. It is also important to demonstrate a good ear and possess a certain creativity to adapt to each musical genre. And, above all, not stop learning. Actively listen to different productions by different artists paying attention to details and, thus, educate the ear.
The Diploma in Sound Engineering course is taught at our Barcelona School, our Madrid School and also at our online school. If you want to carve out a future for yourself as a sound technician, do not hesitate to take advantage of this opportunity or access any of the courses that we offer you.
---
Ronda Guinardó, 65. Barcelona / Tel.: 934 353 688
Paseo de Juan Antonio Vallejo – Nájera Botas, 59. Madrid / Tel.: 917 024 592