The passion for good sound and the ability of music to bring people together has brought together professional audio manufacturer LD Systems and DJ Teddy-O, who will now be a Brand Ambassador.
LD Systems, a brand of the Adam Hall Group, began its career in professional audio production in 2002. Based in Neu-Anspach, Germany, it has specialized in different audio products such as self-powered loudspeakers, passives, line arrays, mixers , headphones, microphones, in-ears or signal processors. Its equipment stands out for innovation, reliability, sound quality, ease of use and the passion that engineers and developers put into their work.
Now, just a week ago, the German brand announced a collaboration with the famous DJ Teddy-O.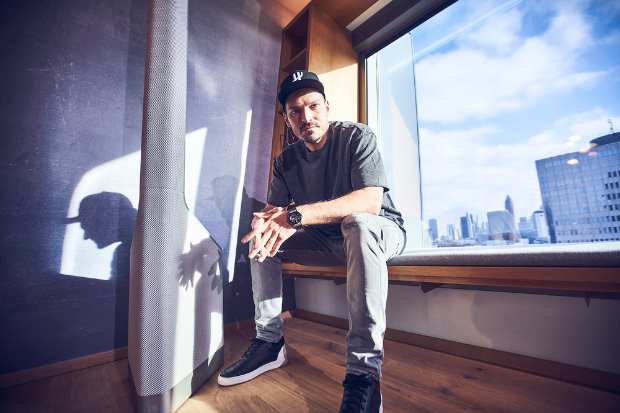 LD Systems and DJ Teddy-O, a collaboration born out of a passion for music
On March 18, LD Systems announced at its headquarters in Neu-Anspach that, from now on, the internationally successful DJ and music producer Teddy-O would collaborate as Brand Ambassador. This collaboration is born from a common vision: the passion for good sound and the ability of music to bring people together.
Teddy-O is a renowned DJ and producer. You just have to take a look at his list of achievements to realize that he is at the top: he has been an official DJ of the German soccer team, a resident DJ at the legendary PACHA nightclub in Ibiza, a concert DJ of world stars like Jay -Z and Beyoncé, Justin Timberlake, 50 Cent, Flo Rida or David Guetta, has made remixes for artists like Kanye West, Lady Gaga and Sean Paul, and has played records at celebrity galas, at post-concert parties, fashion events, festivals, discos and much more.
His mix of urban music in open format has stood out in important events such as the MTV European Music Awards, in Formula 1 in Monaco, in the Golden Camera awards, the Rock Am Ring, 1Live Krone and in the private parties of Bastian Schweinsteiger. , Lukas Podolski, Sami Khedira and Dennis Schröder. Definitely, he is a worldwide acclaimed DJ who enjoys success.
On June 22 and 23, 2020, the "Night of Light – Alarmstufe Rot" event was held in Germany, a call from the entertainment industry that was part of the protests that occurred in the country during the COVID-19 pandemic . Around 9,000 iconic buildings lit up red at night between 10:00 and 1:00. Together with his colleagues Paul van Dyk and Gestört aber GeiL, DJ Teddy-O provided the soundtrack for the special edition of the WORLD CLUB DOME music festival, broadcast live from the Adam Hall Group's Experience Center on the night of the June 22nd.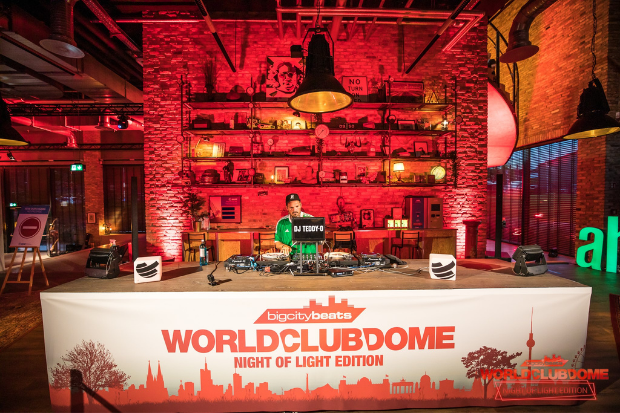 It was then that the relationship between the DJ and the Adam Hall Group began to forge by observing that they shared the same values. Live by and for music and a passion for professional but simple products. As Baptiste Languille, Senior Global Brand Marketing Manager at LD Systems, recounts. "Teddy-O is not just a great DJ with a lot of experience and knowledge. He's also a cool guy with a positive attitude and creative curiosity that never stops, just like our team at LD Systems.
For DJ Teddy-O it was also a turning point: "The concept and idea behind Night of Light touched my soul. I didn't hesitate for a second, I had to be there to support our sector. With Adam Hall I feel very well cared for as an artist, as you can always see the enthusiasm with which the team works. I have to always be able to identify myself 100% with a brand and I look for partners with whom I have an interpersonal connection; that's the only way for the collaboration to be true and authentic. This is what happens in every way with LD Systems. For one thing, my songs have never sounded as good as they do with some LD Systems speakers. With the MAUI® P900 it was even love at first sight. I've never seen a more aesthetic speaker, and its sound is unrivaled either. In addition to the many innovative projects for the future, I am looking forward to using the MAUI® P900 at exclusive events and wowing audiences with my music.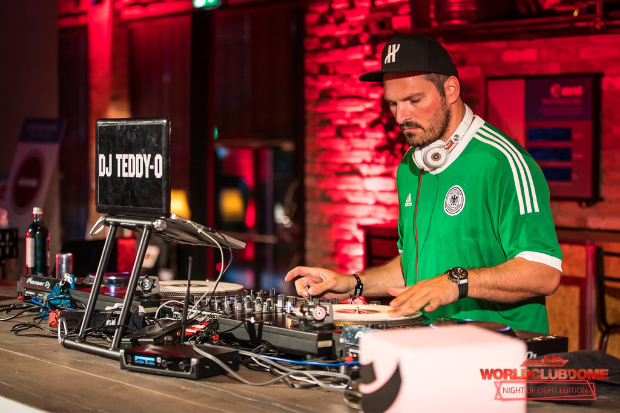 If you want to discover the quality of LD Systems products, in Microfusa stores we have a large selection of the best equipment from this German brand. You just have to visit our Microfusa stores in Madrid or Barcelona or take a look at Microfusa Online.
---
Sepúlveda, 134. Barcelona / Tel.: 934 553 695
Campoamor, 17. Madrid / Tel.: 917 024 587