One of the aspects of our Diploma in Sound Engineering is music production. To get to know this matter in depth, we have spoken with Sergio Molina, professor at the MicroFusa School in Madrid
Committed to practically any genre, Sergio Molina is a producer, sound technician, composer and musician with training in Solfeggio, Piano and Harmony. At the MicroFusa School in Madrid he teaches Musical Production in courses such as the Diploma in Sound Engineering.
He is also the founder of Moba Studios, a recording studio in Alcalá de Henares. With one of the largest rooms among recording studios in Madrid, a control that fuses the analog world with the digital universe, an amplification booth, kitchen, living room with sofas, television and everything you need to feel comfortable and inspired.
Recognized with the "Best Alternative Pop Album" award at the XIV Edition of the Music Awards, with Javier Álvarez. His passion for Anglo-Saxon independent productions, from the most retro to the most modern, is a great influence on his work.
The composition highlights his more than 500 hours of soundtracks written and produced with participation in series such as Doctor Mateo, Con el Culo al Aire, Cuestion de Sexo or Gym Tony.
We find Sergio studying. You can draw attention to someone with his curiculum. But it is another indication of his tenacity, his professionalism and highlights the importance of constant training in this world.
He squeeze in to have a chat with him to talk about one of the most important aspects of making a song or an album: music production.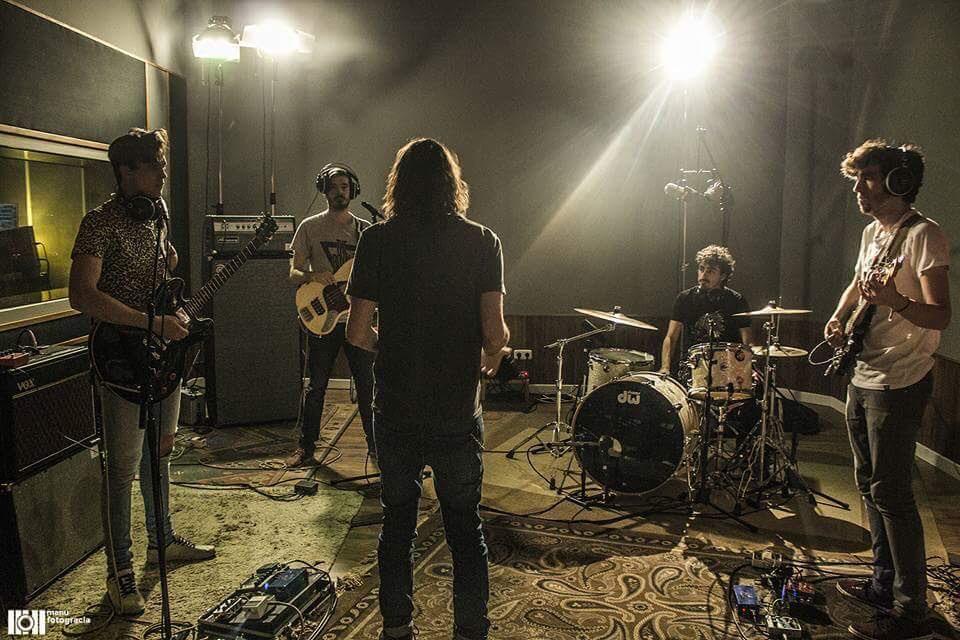 How did you start in the world of music?
I am an only child and I had no older brother to introduce me to the world of music. So I had to find out through research. Do you remember the Max Mix from the 80's? And do you remember the cassette tapes? Well, with the classic method of stopping the tapes, I was seeing how they did it. My parents were struck by my passion for music, so they signed me up to the conservatory to study music theory and piano. At that time there weren't many other options either.
Only then I discovered rock, drums and keyboards. In the early 90's I started playing with small groups from Madrid and later with bigger groups like Jet Lag or Sexy Sadie and I recorded some album with Paco Loco and Javier Álvarez (with whom we won an award).
You have studied music theory, piano and harmony. How did you discover your interest in music production?
Over those days, everything related to recording albums started to attract my attention, so I studied a module of Superior Sound Technician. Taking advantage of the pull of the prize I got, I made a small study and managed to enter the world of TV. It was the first years of this century and I started with my first soundtracks. That gave me the money to create Moba Studios. And there I go, with the soundtracks, the music production …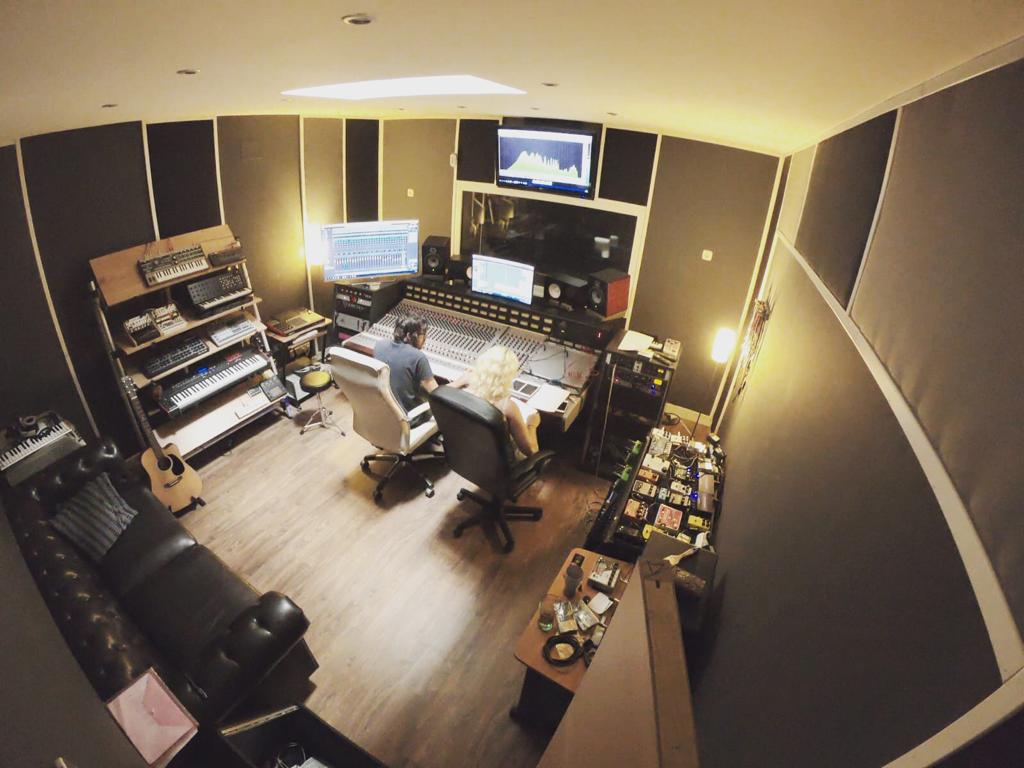 And what does music production consist of? What role does it play in creating a piece of music?
Music production is about getting the best out of the song they bring you. Beyond the arrangements, a song is a succession of chords, harmony and rhythm. The song is the boss. And, when producing, you have to look at the group's tastes, their style, the message they want to give, how far they want to go. Music production is, in short, a compendium of creativity and technique. You meet producers who excel more in creativity and others who are more proficient in technique. But the really important thing is to know how to combine the two. And for this you need a global musical vision. You have to help the group on the artistic and technical side; with the chords, the arrangements, …
What are the keys to achieving good production? What equipment is needed? How does a good producer have to be?
The key is a good song. It is the basis of everything. As they say, you can't make a silk purse out of a sow's ear. And, I reiterate, from that, analyze it well, see where the group wants to go, understand their message, see their sound and always go in their favor.
Paco Loco told me to imagine The Beatles with another sound. You can't imagine them, can you? The artistic part and the technical part have to be linked to get the sound that each group needs. One group needs a cleaner sound, another needs a dirtier sound, another more vintage. The underground groups had a dirtier sound and it is impossible to imagine The Beatles without their characteristic sound. It will achieve the perfect match between sound and creativity. Because each song has its sound.
And a good producer doesn't need much. You have to be clear about what you want to do. Have a good idea and row ahead. You don't need an Abbey Road. Of course, with more equipment everything goes much better. But in fact, if you have the clear idea it is much more important than the equipment you can have.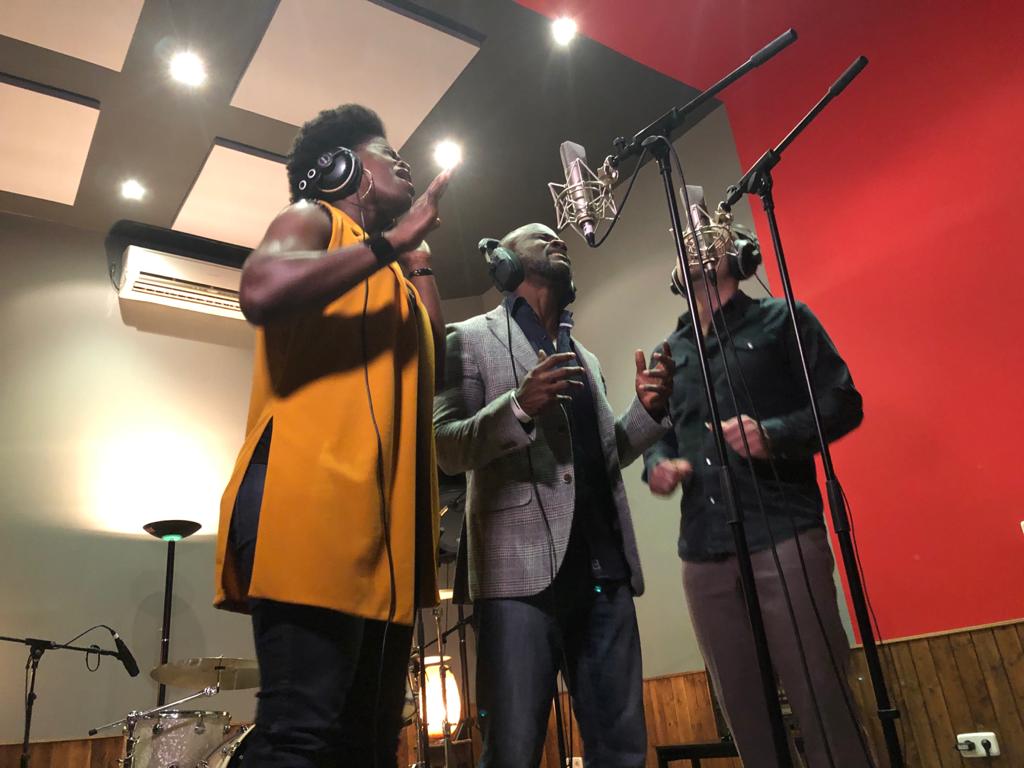 Tell us about Moba Studios What is your studio like?
Moba Studios is a hybrid between analog and digital. But it is logical, my generation has been formed between both worlds. For example, I have an MTA-980 mixer just from when Malcolm Toft left Trident, some Premium echos, some Universal Audio preamps for color, some Betermaker analog compressors that you can control from your computer. Of course, the entire digital computer system, a lot of synthesis machines, rhythm boxes, a room with guitars, amps and pedals … In short, it is a hybrid study of technique and creativity.

What professional opportunities do you have to train as a music producer or as a sound technician?
Now the video game sector is very strong. Music and effects are needed, a hybrid between producer, musician and programmer. Post-production continues to work. Producer work for series also continues to work with the new streaming platforms. And, of course, the music production of new music such as hip hop or trap, but above all, electronic music and urban music. Time ago we saw electronic music as the future but now it is the present. Anyone who wants to train as a music producer or sound technician has to learn to master electronic devices. Electronics is important.
On the other hand, live there is something, but at the moment the thing is not something to celebrate. And there is also something on the network level in podcasting. But there is not much money and it is a very difficult world.
What would you advise those who want to start in this world?
That they like it a lot and that they feel a real passion for it. If not, there will be people who will overtake you on the right and on the left. And that they are very professional: in the delivery times, in the capacity and in the quality. It is a very beautiful world but you have to work hard. It is also important to know a little about everything: live shows, video games, a little music … The more you can cover the more options you will have.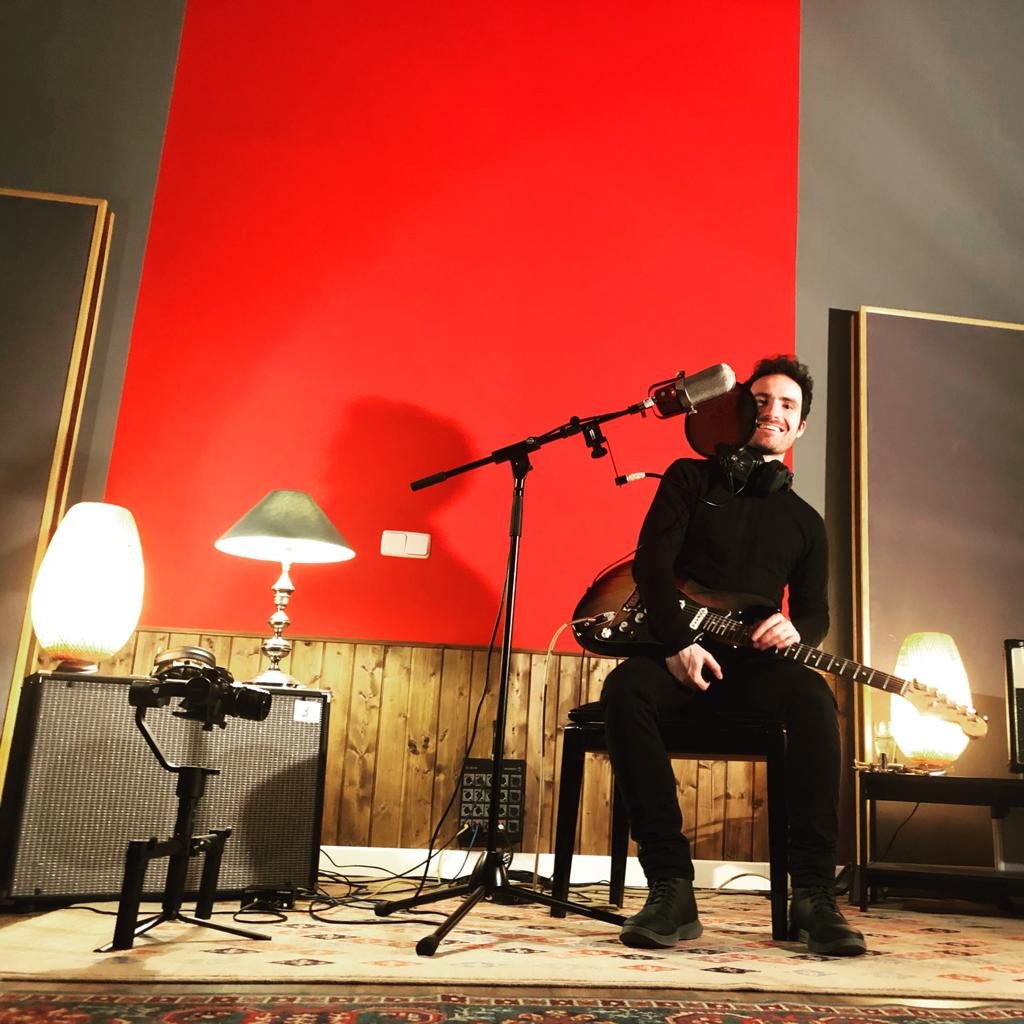 Sergio Molina has told us a few very interesting things about how to get started in the world of music and about music production, an important discipline in courses such as the Diploma in Sound Engineering  but also in other training options that you will find in the different Courses available at the MicroFusa Schools in Barcelona, Madrid and also Online. Be like Sergio, train yourself.
---
Ronda Guinardó, 65. Barcelona / Tel.: 934 353 688
Paseo de Juan Antonio Vallejo – Nájera Botas, 59. Madrid / Tel.: 917 024 592