Are you starting your journey as a DJ? At microFusa today we bring you a few tips and tricks that will surely help you get started in this exciting world
At microFusa we are pioneers in DJ products in Spain. That is why we have the most diverse DJ equipment in our stores in Barcelona and Madrid and in our online store, from the best brands. And also for that reason, in a way, we have developed a responsibility with those who start in this world.
During the peak of disco and hip-hop, club culture became popular as DJ-specific technology advanced by leaps and bounds and became more affordable. Today it is within the reach of anyone to start DJing without the need to make a large investment. It is not unreasonable to get hold of a semi-professional controller and there are free tools and software with which to obtain very good results. But if you really want to start a DJ career, it's not enough to just start DJing and get mixed up. Behind the DJ there is much more. And today we are going to give you some tips and give you some tricks to make the road easier.
A music education is basic
It may seem obvious but it really isn't. If you want to build a career as a DJ, you need a good musical education. And this has to cover two aspects. On the one hand you have to have a good knowledge of the latest musical trends. Do not limit yourself only to the style / s that you like. It is a good idea to follow the career of the artists and producers that are most interesting.
But on the other hand you also have to be up to date on the latest advances in hardware and new music related software programs. You have to be constantly updated.
Practice, practice, and when you're done, keep practicing
It's clear, isn't it? Don't wait to become a big track star overnight. Nowadays many DJs take the stage without having the necessary preparation. You can't make a bigger mistake. Before thinking about your debut, improve your skills to the maximum.
Make all the mixes you can. You, a mixer and two dishes. You don't need much more. Mind you, then look for constructive criticism from your friends.
Don't hesitate to ask for help
When you start out as a DJ, one of the things that seems scariest is asking for help. But the truth is that you will always find people willing to help. And nothing bad is going to happen because you do. On Facebook, Instagram. Twitter and Tumblr you can find groups that are dedicated to helping DJs. There is always someone out there who knows the answer and after the first time everything will be easier.
Be serious
When you have meetings, when you meet other artists, when you perform in a room or at a party, when you write on a blog, when you promote a song or when you have to meet a deadline. Whatever it is, always be serious, responsible and punctual.
Despite the great popularity of music and DJS, it is not such a big world, and you never know how your behavior can affect your reputation.
You're not going to be just a DJ
To be a good DJ it is not enough to be good at mixing. You are going to have to be good at many other things. The reason is simple. To start there are many other tasks in which you will have to strive to become recognized. It is difficult to pinpoint what tasks will be. Each person will have their circumstances. But to give you an idea, you may have to learn how to make mushups, produce your own music, write articles and tutorials, video interviews, manager, work on the radio, prepare your own website, bring your social media, reply emails and messages from followers, etc. In the end, DJing is just a small part of DJ work.
Establish a network of contacts
An online network of contacts can be a great form of support and help. On Soundcloud you can find people who play DJs in your city, you can follow your favorite musicians on Twitter, or talk to artists who have just performed in a club. A network of contacts can support you and help you learn.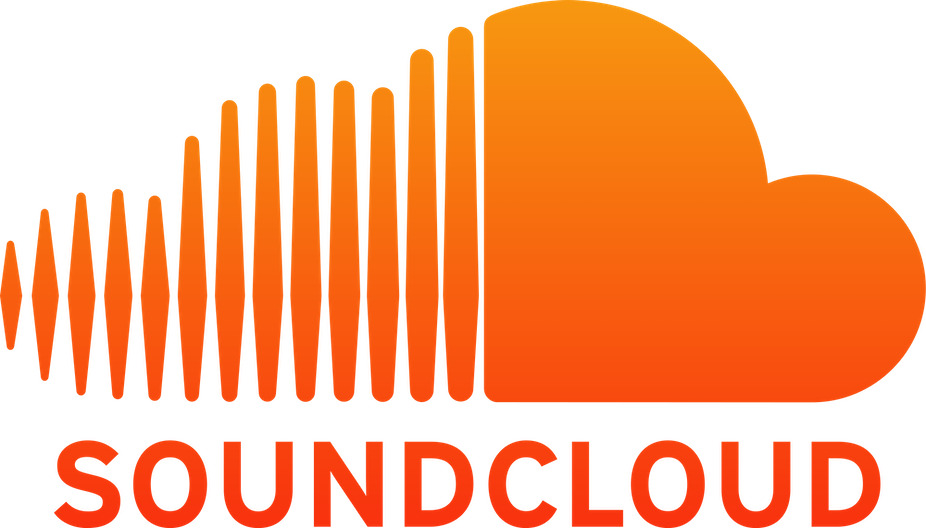 Some technical tricks
Using the appropriate EQ
In your mixer you will have 3 to 4 equalizers on each channel, one of the most valuable tools for DJs. And for them there are two very important rules:
1- Unless you are making adjustments, it is practical to keep the EQ at 12:00 as default. EQ is better than unity gain. Set it to 0db when possible.
2- The technique of cutting a signal is preferable to boosting it. If your first inclination is to turn up the bass, first try lowering the mids and highs a bit, and then in turn channel gain as needed. It can also be useful to use one "sub-bass" source at the same time. Playing multiple tracks at once along with a heavy sub-bass tempo can create an unclear mix. Usually playing like this on a large sound system is confusing, but the EQ can be a great tool. As you mix tracks together, lower the bass to keep the sound crisp and clear. The crossfaders will help you mix the two tracks or you can also change the bass lines with the EQ buttons for a better audience reaction.
Stay out of the red zone
Before playing your set as a DJ, try to get the best sound quality by checking your signal on and off the mixer. But remember to stay out of the red zone. It is a fairly basic rule but it can happen from time to time. For this it is key to know that pushing the button towards the red zone will distort your sound. This also tends to be very uncomfortable for your audience. Since most places have limiters at the end of each signal, you don't need to tweak your mixer beyond 0db because it won't have an effect on volume anyway. Stay alert to your volume by adjusting levels and EQ controls.
Don't overdo it with the effects
It is important for a DJ not to overdo it with the effects. Some use many effects to ease transitions from one track to the next and to improve sounds and performance. But that will make your music superficial and oppressed.
Press sync
The easiest way to facilitate the transitions between the different tracks, speeding up the process and skipping hours and hours of testing and rehearsal is found in the SYNC key. Most applications have this option that automatically synchronizes the tempo and bpm of the songs.
Some tools to start
Mixxx
Free, cross-platform software application, even available on the App Store. It only accepts MP3, MP4 / AAC, FLAC and OGG formats, but it integrates with iTunes.
BPM timing is pretty good. It also has a vinyl emulator. It allows us to record our sessions, retransmit them and, obviously, use the typical equalizers, mixers, hotcues or loops.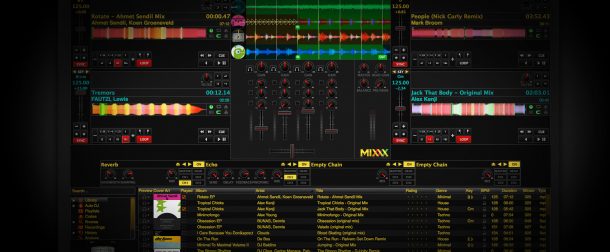 Virtual Dj
Initiation application that has a very simple interface, does not require a controller. Its biggest disadvantage is that it uses a lot of the computer's CPU, and sometimes it is unstable.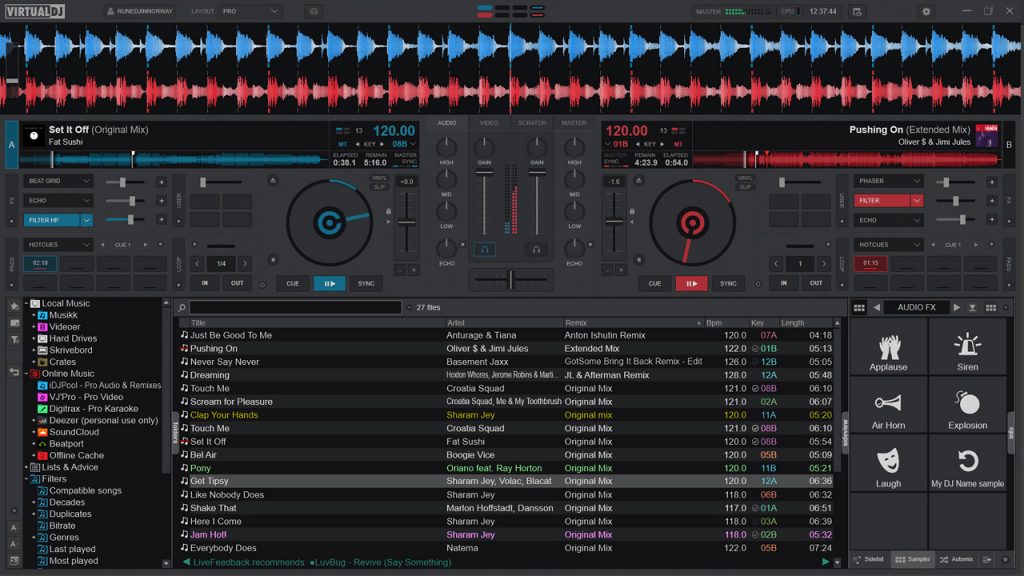 Spek
Spek is a totally free tool that allows us to analyze audio files showing their spectrogram. Fundamental to analyze and know what quality your set has.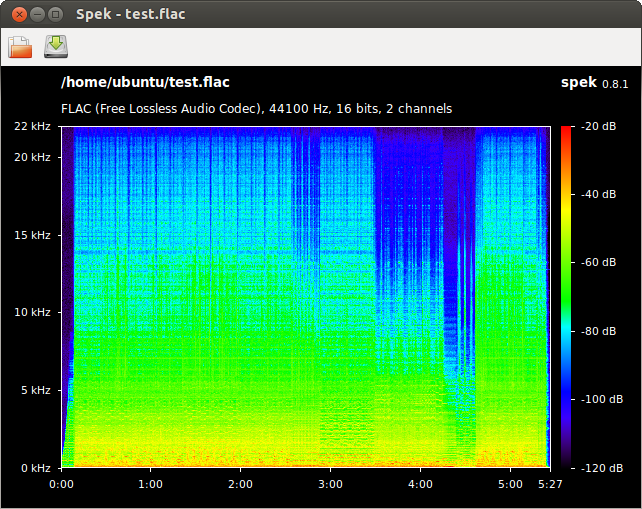 Abbleton Live
One of the best platforms to produce your music professionally.
Controllers for Beginning DJs
The Pioneer DJ DDJ-200 is the new Smart DJ Controller, compatible with Smartphones, ideal for beginners. Designed with beginner and / or amateur DJs in mind, this controller supports a variety of music streaming applications, offering access to features that demystify many aspects of the trade. Ideal to start DJing thanks to the application's Tutorial function, WeDJTM for iPhone (ver. 2.0), which you can download for free from the App Store.
With its large low-latency cymbals, dedicated pad and transport controls, built-in sequencer and mic input with professional voice effects, the Roland DJ-202 includes more features than any other controller in its class. It is a new 2-channel, 4-deck controller for Serato DJ with features and design typical of high-end controllers. It retains the concept of its older brothers and incorporates a sequencer to create rhythms and remix tracks live, with eight sounds in each TR Kit: Bass Drum, Snare Drum, Closed Hat, Open Hat, Tom, Rim, Clap and Ride, volume independent sampler, eight specific pads: Drum, Closed hat, Open hat, Tom, Rim, Clap and Ride.
And remember that in our DJ Equipment section you will find everything you need to get started in this exciting world: from controllers and digital systems to professional CD players, turntables, DJ headphones, mixers and accessories of all kinds.