As part of the Summer Festival 021 and the new concept of our mFLive festivals, we present you the programming of Microfusa's twitch.tv this summer
Last June 021 'we launched our new mFLive proposal for the Summer Festival 021, a reconversion of our well-known festivals by the hand of MFRecords and the production company MFEvents. A project made by and for our community, arising from the public restrictions that these kinds of events currently have.
This edition of our summer festival took place on June 21 (from Sala Apolo in Barcelona) and June 23 (from Sala Siroco in Madrid). Both sessions could be seen rigorously live through our Microfusa channel on twitch.tv. Both events were recorded in high quality, both in video and audio, to be able to later enjoy their re-editions and re-masters.
The moment has come!
At Microfusa we don't want you to lack music this summer. We also want to continue promoting the hard work of our students; artists, groups, sound technicians, etc. For this reason, through mFLive we have prepared an interesting and varied summer musical program that you cannot miss.
You can enjoy all the performances through our Microfusa channel on twitch.tv. Each of them have been announced on Evenbrite and on Facebook.
Our channel's programming – twitch.tv/microfusa – summer 021 '
July events
Carla Collado – Tuesday July 6 at 11am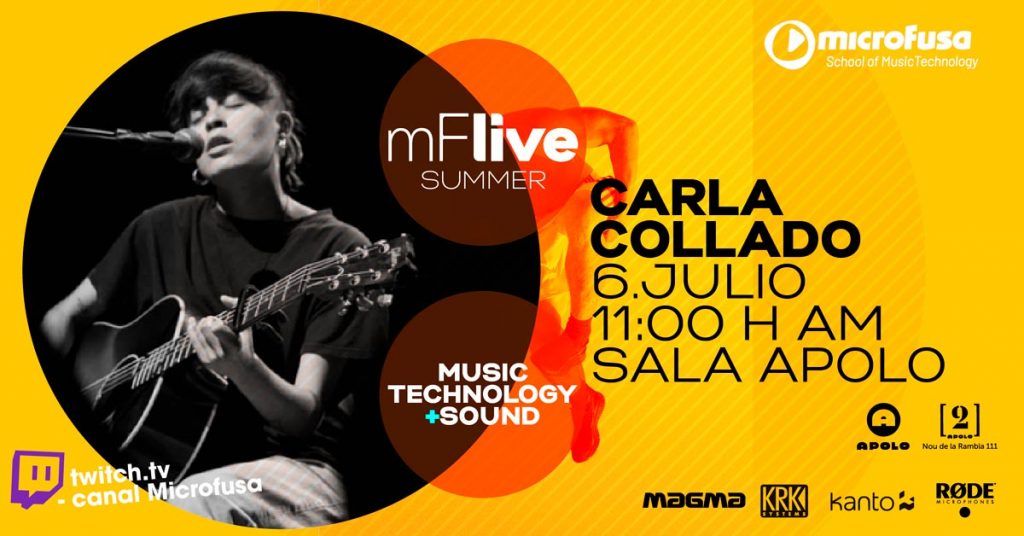 Laura West – Wednesday July 7 at 11am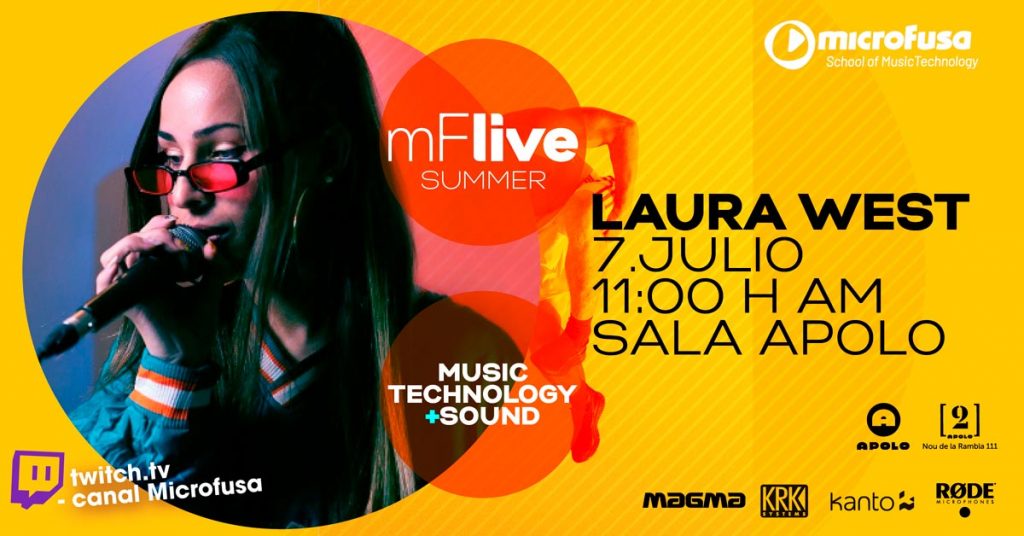 The Cuquers – Tuesday July 13 at 11am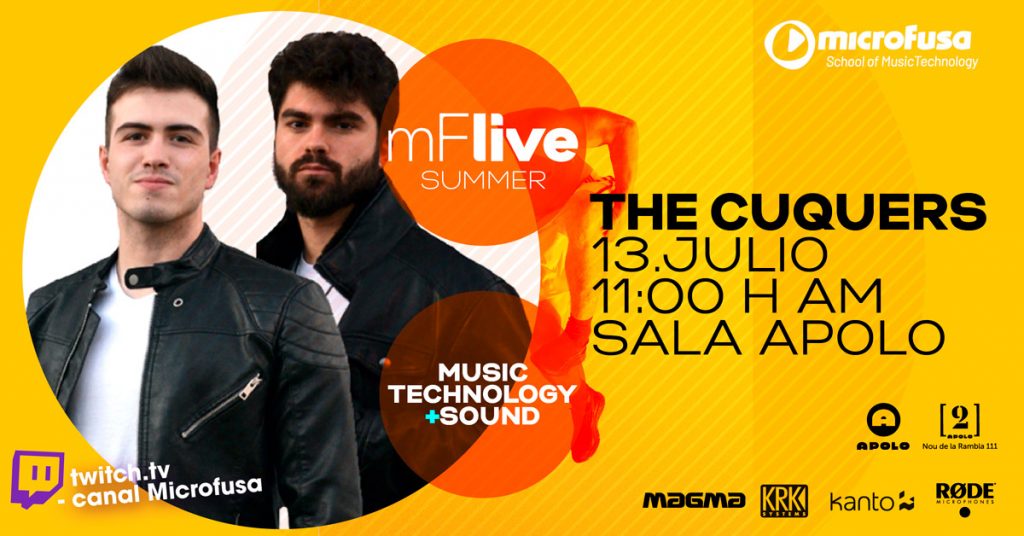 Carlenne – Wednesday July 14 at 11am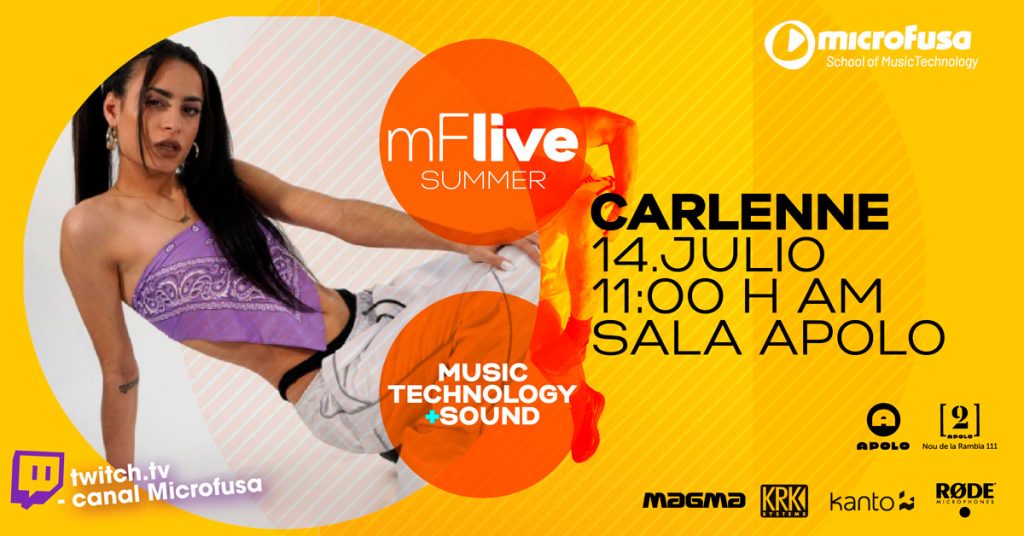 Kreddo – Tuesday, July 20 at 11am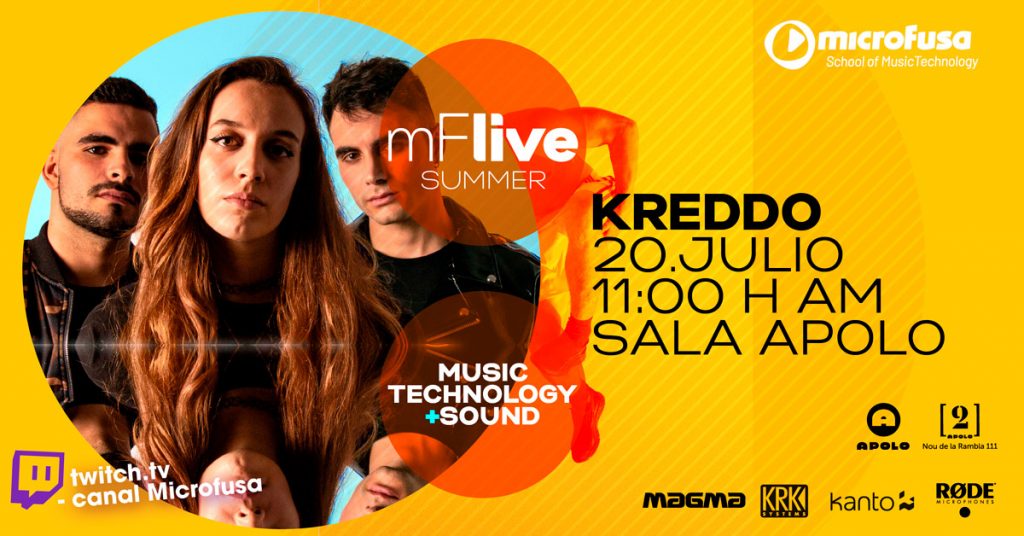 Histérica & Munich – Wednesday July 21 at 11am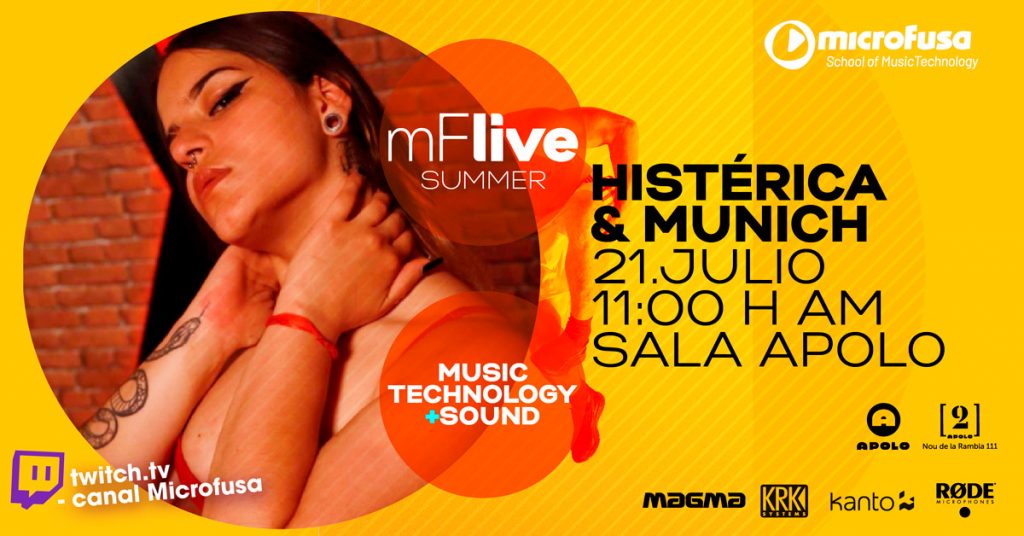 Alberto Garcia – Tuesday, July 27 at 11 a.m.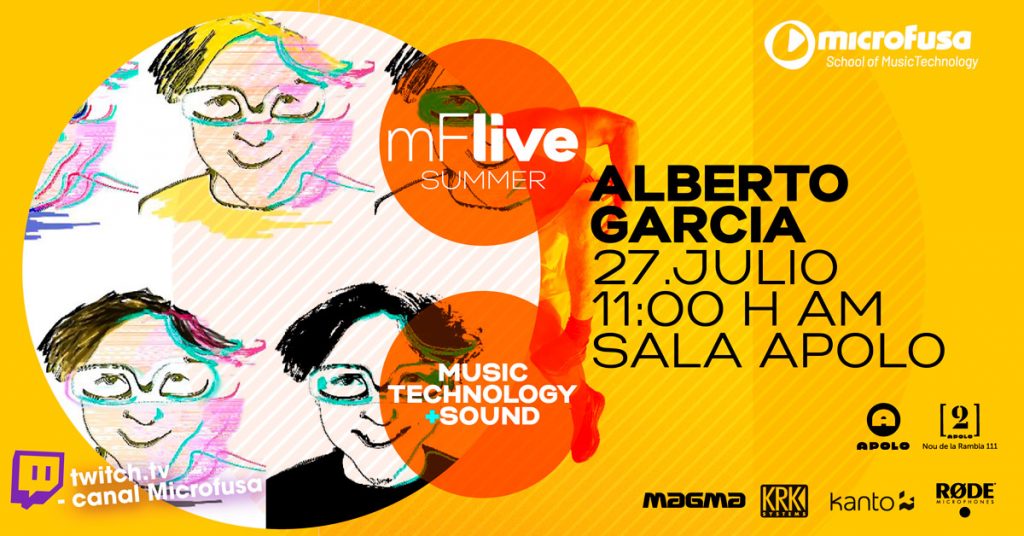 Mind – Wednesday July 28 at 11am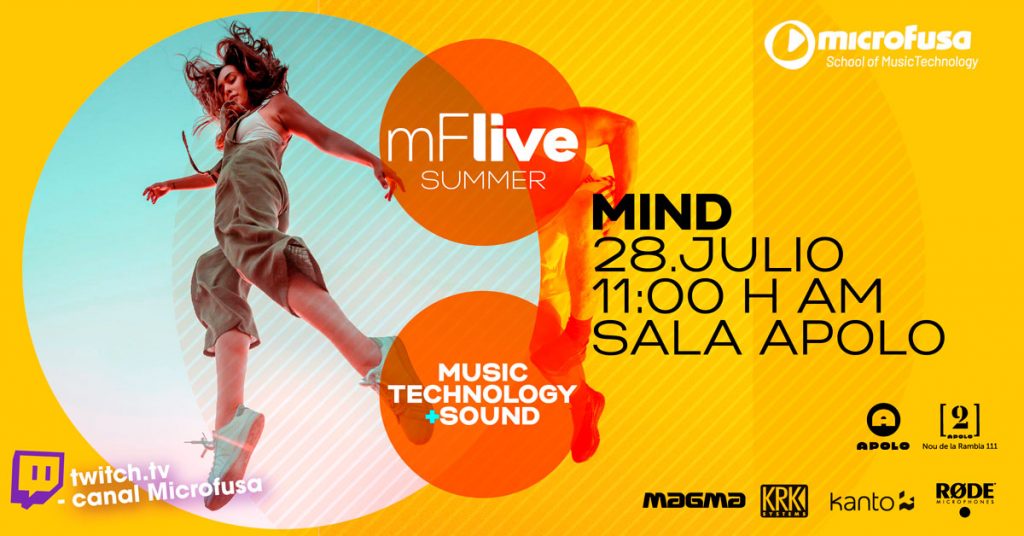 September events
Vicco – Tuesday, September 7 at 11am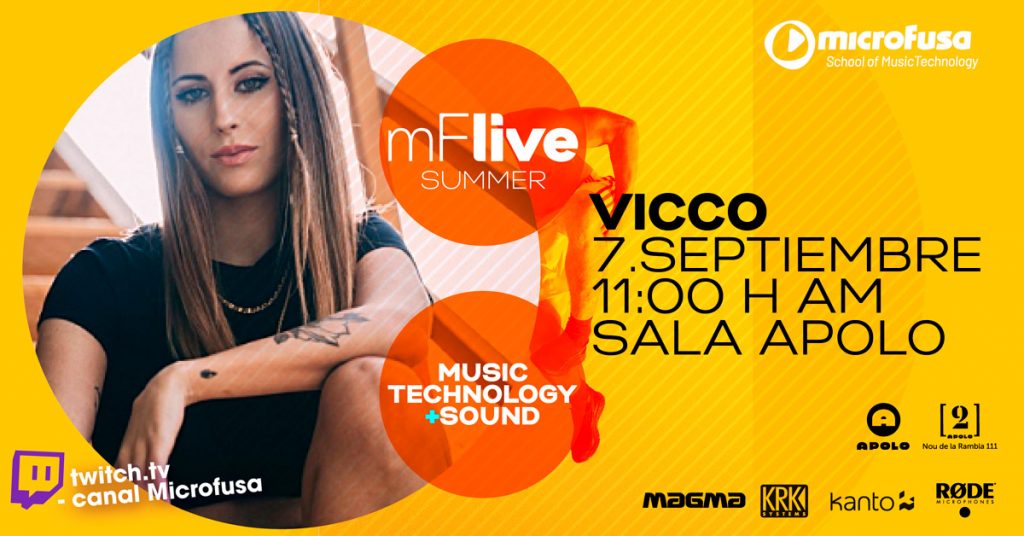 Exili a Elba – Wednesday, September 8 at 11am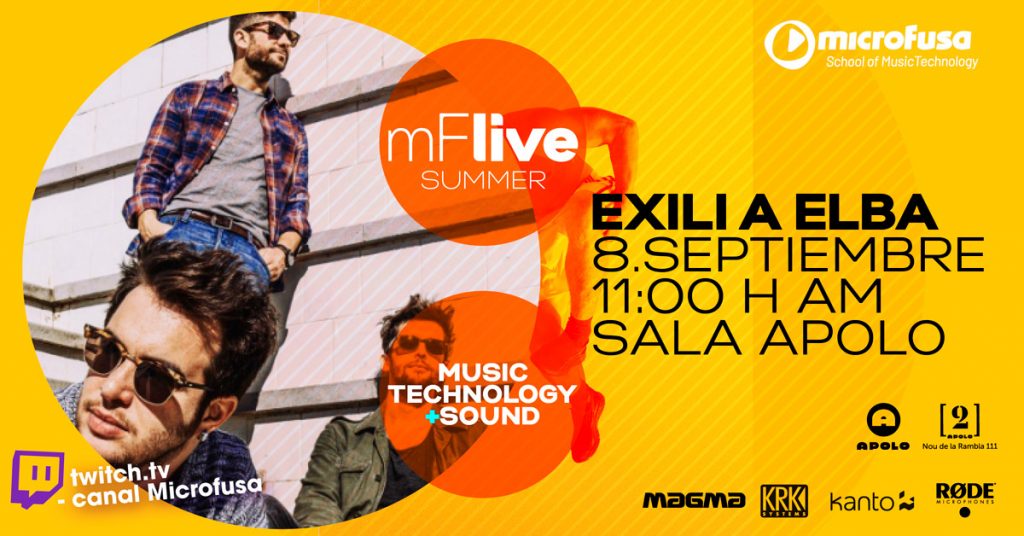 Brigitte Laverne – Tuesday September 14 at 11am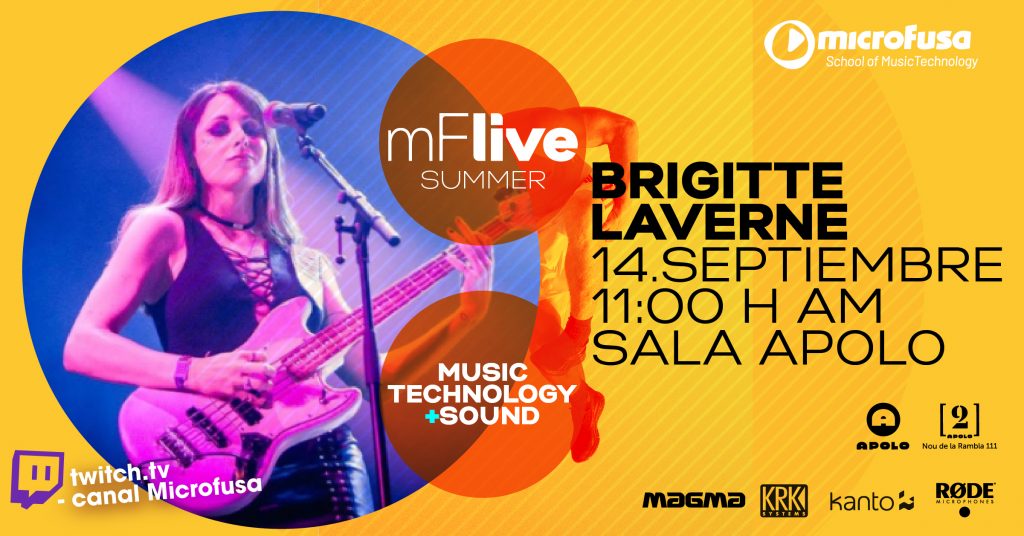 Delafé – Wednesday, September 15 at 11am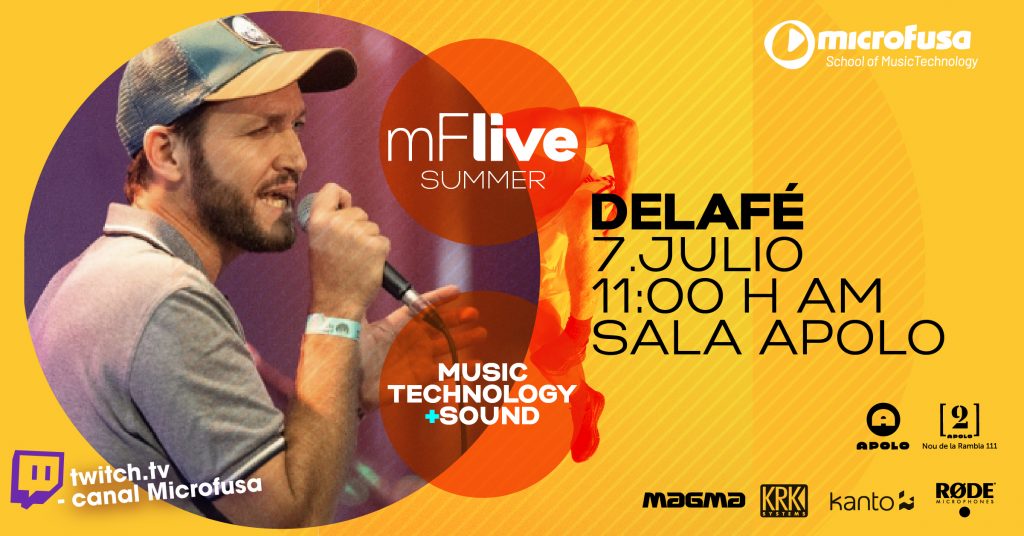 And don't forget our giveaways !!!
In order to continue supporting music and culture, we raffle off interesting gifts, valued at more than € 500. Do not miss the opportunity to take … or some professional KRK KNS-6400 headphones, … or a micro mini from RODE NT-USB MINI, … or some professional monitors from KANTO YU, … or a MAGMA ROLLTOP BACKPACK III.
To make it easier to be a winner, you can participate throughout the summer (until Tuesday, September 14 at 00:00), just like our mFLive broadcasts.
In order to participate you must follow the following process:
Register here, you are already participating, easy!
To increase your chances of winning, follow us on our social networks: instagram – facebook – twitch.tv
The winners will be selected and announced during the broadcast on Wednesday, September 15, starting at 11am on twitch.tv/microfusa.
If you need more information about this or other events in which Microfusa participates, you just have to contact us.
Remember to follow our social networks @twitch.tv, @microfusa and @microfusa_alumnxs