Collaborating with the publication of La Vanguardia Junior Report, Microfusa reveals the secrets of the world of music
Junior Report is a weekly publication of the newspaper La Vanguardia that deals with various topics that are of interest to young people. Talk about sports, science, cinema, series, video games, climate change, politics, etc. At Microfusa we have been collaborating periodically with reports and articles on music and music production for some time with the intention of publicizing the world of music technology, DJing, sound and the professional opportunities that you can aspire to when you finish your training in our schools. To do this, we rely on the experiences of students, alumni, teachers and other members of our Microfusa community.
In our first summary of this collaboration with the Junior Report publication, we dealt with various topics related to music production and sound. In our second summary, in the month of April, we present you 10 articles focused on the world of DJs and electronic music. In our summary today we bring you more reports on the world of music, articles that cover topics ranging from production to distribution.
Our first report tells us the story of Jaume Gelabert. The story of a young man who has managed to fulfill his dream: turn his passion into his profession thanks to Microfusa courses.
Jaume is a young Mallorcan who has always been in contact with music. At the age of three he already began to study music, at fourteen he became interested in electronic music and it was immediately clear that his future was in this world and that he wanted to specialize in sound.
At the time of deciding his future, he chose to study Sound at Microfuse. His goal was to get to work as a producer in the music industry. But while he was studying, he developed the idea of ​​creating his own recording studio. With the advice of his teachers and the support of his family, this project finally became a reality. Jaume is currently the founder of Tramuntana Estudis, a recording studio with which he carries out his personal initiatives as a music producer and with which he participates in projects of other artists.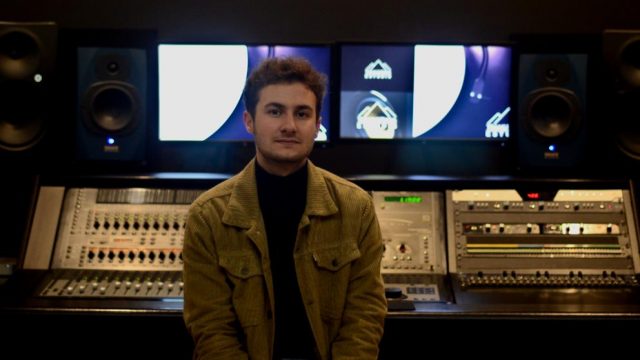 A week ago we explained to you in this article the importance of knowing the ins and outs of music business to succeed in the world of music. It doesn't matter if you are a singer with a great voice, a great DJ or a fantastic producer. If you don't know how the music industry works, it will be much harder.
Precisely, in February we published a report in which Sara Corominas, professor of the Music Business course explained to us the importance of knowing the characteristics of this industry and its three pillars: the publishing industry, the record company and the direct ones.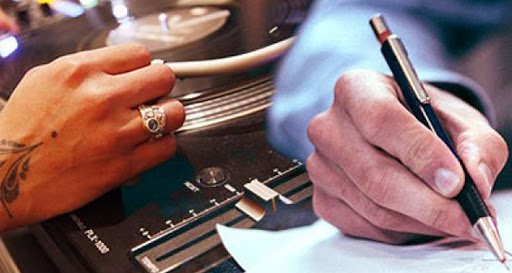 The story of Miki Grau is a clear example of how the formation of the Microfusa schools is the perfect complement to an artist already trained. Miki was a drummer who studied at the Taller de Músics, graduated from Jazz and Modern Music Instrumentalist and trained at the Drummers Collective in New York.
But seeing how the music world works, he realized he would need a degree. In addition, he had always been interested in running a recording studio and the work of a music producer. Therefore, he signed up for our school, obtaining training in the most technical part of the music industry.
A diversified training and experience has allowed him to discover new possibilities and open new paths in the world of music, participating in new projects and diversifying his activities.
In this article we have the opportunity to delve into the life of Adriana Lopez, one of the most influential artists in the world of techno music and a former professor at the Microfusa Barcelona School.
A DJ, producer and sound technician, Adriana is a young Colombian living in Barcelona who started her career in the late 90's in Bogotá. Her first contact with techno came through friends who were organizing parties. That encouraged her to buy her first vinyls and her first pair of Technics cymbals. In no time she was playing parties and beginning an unstoppable career.
In 2003 she decided to study Sound and Electronic Music Production, following her career in Europe. She settled in Barcelona and worked as a teacher at the Microfusa school.
Throughout her career she has visited half the world and has performed at major festivals and the most emblematic clubs. She is the director of her own record label, Gray Report, in which she publishes her material and that of other artists related to her sound. Although she has also published on prestigious labels such as Modularz, Semantica, PoleGroup, Stroboscopic Artefacts and Mistress Recordings.
A few months ago, in the first installment of our Testimonials we told you about the experience in our school of Aubor, considered a future emerging figure on the urban and electronic scene. Aubor had a half-done trap project and needed help to finish it. In February 2019, he proposed to the young Carles Rius, aka Loudy, to participate with his voice. The result of this collaboration was the album Good Sensations. And Carles-Loudy, discovered that he wanted to immerse himself in the world of music.
Thus began the project for his own album, Feeling's Mood's. Launched last April with the support of teachers from our Barcelona school with whom Loudy has worked.
This first work by Loudy combines emotion and feeling with themes that go from trap to other styles of urban music. Carles considers that each music serves to express a different emotion or feeling and, for this reason, he does not want to be pigeonholed only in one style.
At the beginning of March we announced with this article the launch of the new record label mFRecords. A project created as a platform for the exhibition of artists from the Microfusa community, where they can show their music to the world. The goal is to encourage their interest to grow within the music industry.
Junior Report echoed shortly after with a report that told us the ins and outs of this new label promoted by Music Production and Music Business students. Alberto Guzmán, one of the promoters, explained the philosophy of this new project, how its foundation was created and what we can find in its first launch.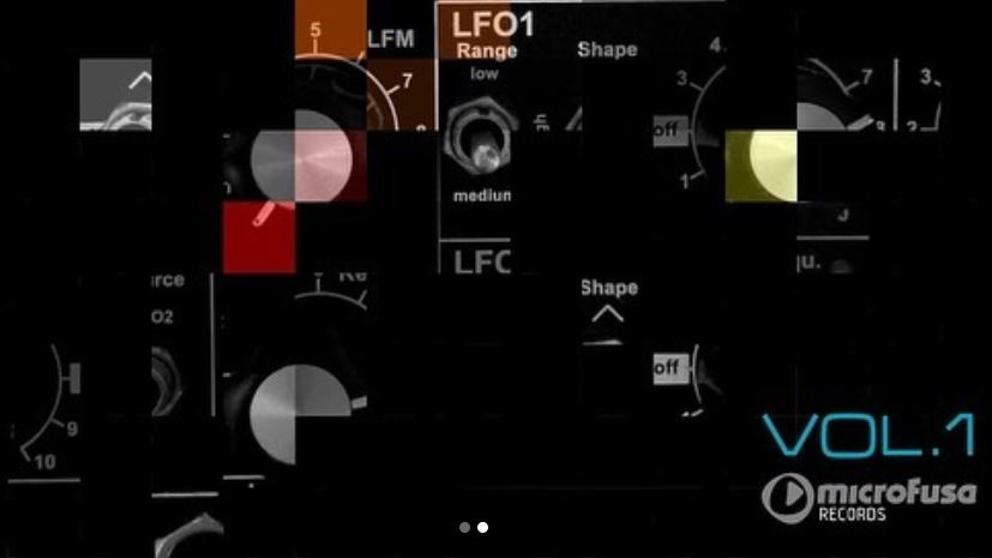 This article dealt with how the situation derived from the imposition of the state of alarm due to the covid-19 pandemic had affected the way the classes were taught.
Due to the necessary security measures, the centers in Madrid and Barcelona were forced to close their classrooms. But the students of all the face-to-face courses were able to continue their training as the classes were adapted to the "Blended learning" format, hybrid teaching in online mode. So the classes were taught in full through videoconferences and academic support through the Virtual Campus.
In fact, at Microfusa we already offered our training with the use of educational platforms such as moodle. Therefore, we were able to easily adapt the face-to-face courses to this new modality.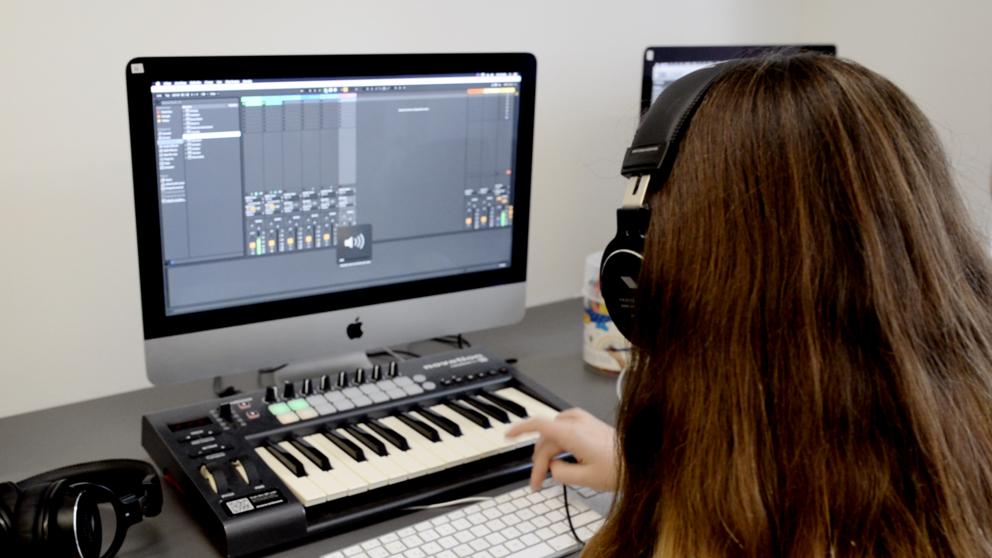 Especially interesting article if you are thinking of creating a career in the world of music. This report focused on analyzing our Artistic Diploma in Music Production. A two-year professional training cycle aimed at promoting the most creative and artistic aspects that are required to succeed in this world, but without forgetting other perhaps more technical or managerial aspects.
This course deals with music production from its most creative and artistic perspective, and helps you create your own musical repertoires using computer tools. It also helps you learn to prepare and organize your concerts and performances, to know how to manage teamwork, and, ultimately, to shape all aspects of the music business.
But the best are the practices, in which you will put your art to the test. They include live concerts in professional venues and the promotion of the most interesting projects at festivals. And, in addition, you will have the opportunity to study one more year, a Top-up in England, both at Solent Univeristy or at the prestigious Tileyard Education center in London and get a university degree (Bachelor of Arts or Bachelor of Science – 180 ECTS) ).
The following article focuses on one of the most interesting but, at the same time, most unknown disciplines in this world, sonology. To work with music and sound you can prepare with a Music Production course. But if you want to go further, the Higher Sonology Degree will give you a much more intense and in-depth training.
In collaboration with Jam Session, Microfusa is one of the few centers that offers this higher degree in our country. It is an official title granted by the Department of Education of the Generalitat de Catalunya. This qualification is equivalent to all the effects, to a title of University Degree, homologated in the Government of Spain of 240 ECTS.
A month ago David Florez, technical producer specialized in sound and ex-student of the Diploma in Sound Engineering in Microfusa, explained his experiences in organizing concerts and events.
In his native Colombia he had already made his first steps as a technical assistant in the sound and lighting company that his uncle had. But around 2000 a friend discovered the Microfusa courses and together with some friends he decided to travel to Barcelona to complete his training and get the theoretical basis that he lacked.
It didn't take long for him to get a job in a sound company that allowed him to work at big events like Sonar. Later, as a freelancer, he has had the opportunity to participate in all kinds of events and put different facets involved in the world of sound to the test, from radio frequencies, digital networks and Live Recording, to Mixing and Tuning of Systems for music events. electronic music.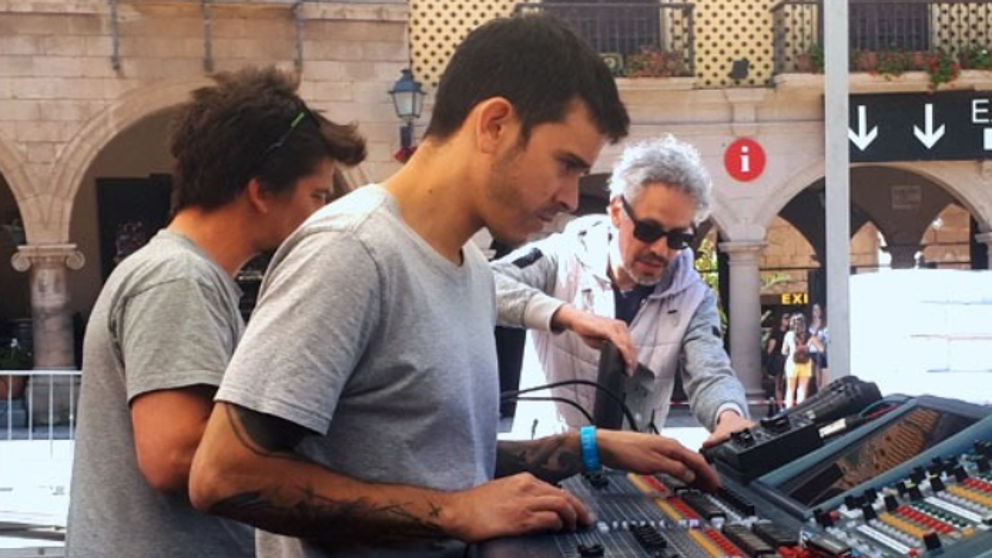 The last article in our roundup for today is about a new trend in the world of music, Live Performance. It is a type of live performance in which the music is created on the spot, often on the fly, and always using technology as the basis. Therefore, there are two essential keys: specific software and improvisation.
At Microfusa schools you have the opportunity to specialize in Live Performance through the Artistic Diploma in Music Production. This diploma is focused on developing the most creative and artistic facet of students who want to enter the world of music.
With this article we finish our third summary of our regular collaboration with Junior Report. Don't forget to keep an eye on our networks to find out the most recent reports that are published approximately every 14 days in the La Vanguardia digital newspaper.
---
Ronda Guinardó, 65. Barcelona / Tel.: 934 353 688
Paseo de Juan Antonio Vallejo – Nájera Botas, 59. Madrid / Tel.: 917 024 592