mFLive is pleased to present the next Festival in Barcelona, mFLive at APOLO 2023 -> La Sala Apolo in Barcelona, on Tuesday 20th June 2023, starting at 19:00 hrs.
Enjoy an unforgettable night with 4 live performances, covering a wide cultural variety and offering excellent musical quality.
In this edition, we will have the talented artists: Mushkaa, Flashy Ice Cream, Figa Flawas and the best musical project of our school.
Don't miss this event. To attend, you must register at entradium.com. Tickets will cost €14 in advance, and €20 at the door.
Secure your place and register now at entradium!
Discover the incredible variety of artists that will be part of this edition: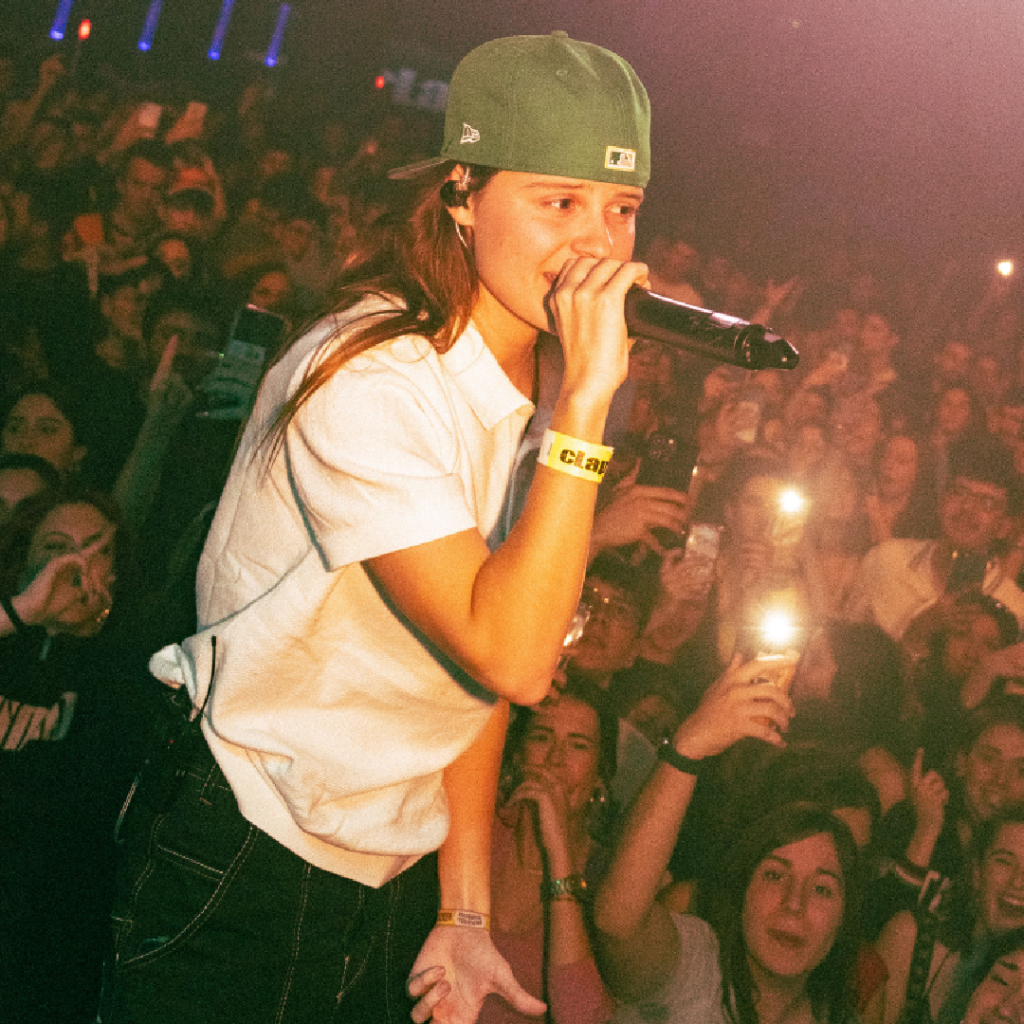 At just eighteen, MUSHKAA (Irma Farelo) has managed to establish herself as one of the emerging voices of new urban music. A generation with clear references in the classics of reggaeton, dancehall, trap or R&B, but with enough freedom to look for new sounds and new trends.
At the same time, in their playlists, you could find such eclectic mixes as tracks by Serrat or Estopa interspersed with Yung Beef or Kaydy Cain. With the help of her producer Roots (Pau RUZ) and with only two songs published, Mushkaa has been recognised by the Spotify platform, which has included her in its EQUAL programme, a visualisation engine for new creators.
Irma Farelo defines her musicality as a very personal thing that has managed to connect with her listeners with aggressive, personal and nostalgic melodies and rhythms. In her concert she will show the songs she has shared during this year of career that have allowed her to build her list of fervent followers.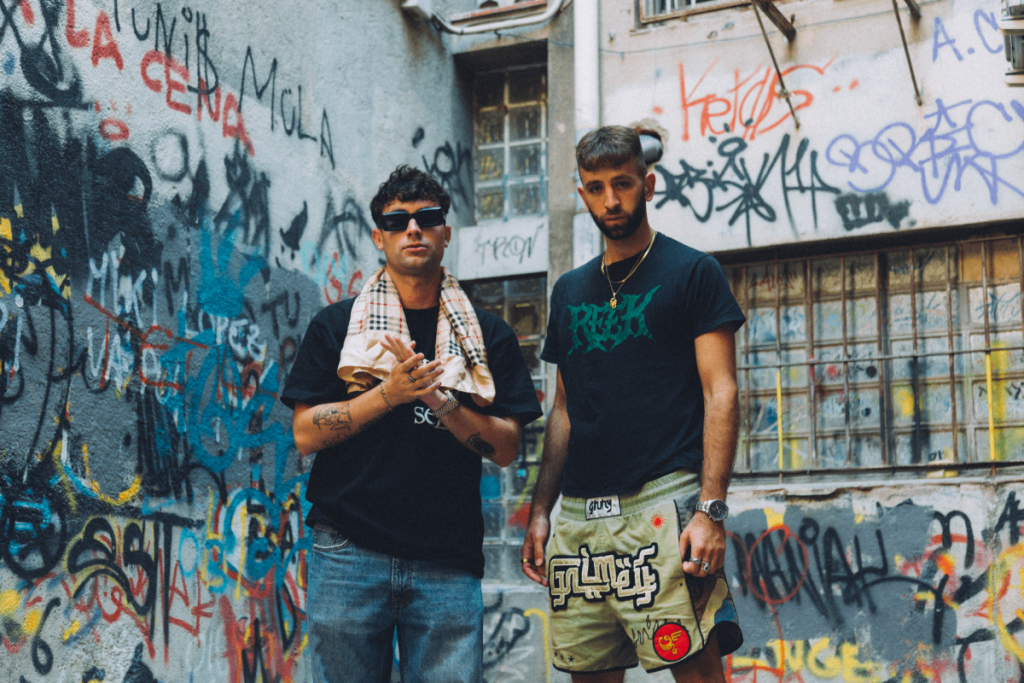 They were among the first to start making a name for themselves making Trap in Catalan. Their proposal, which mixes Trap, Dancehall and Rap with a very personal and fresh style, has already won the hearts of thousands of young Catalans! Polo Giancana and Sneaky Flex have already become benchmarks of urban music in Catalonia.
After 'Brillar o Morir', their first album, they presented 'Don *Gelato', a brilliant album with which they won the award for Best Urban Album by the critics of the Enderrock Awards. And that is how this musical group has consolidated itself. In the last few months they have already made a spectacular tour that has taken them to the stages of ELS40 at the Fiestas de La Merced in Barcelona, the Cruce XXS, the Telecogresca, and the Meridiana Rock.
With the arrival of spring 2023 they present a new single: 'Cuando me vuelves a mirar', Flashy Ice Cream's new summer hit that talks about the feeling of being in love with someone, so much in love that it's as if you were "high" on the other person. They also take the opportunity to express that now life is smiling on them and that they can finally celebrate their success after so much hard work.
FIGA FLAWAS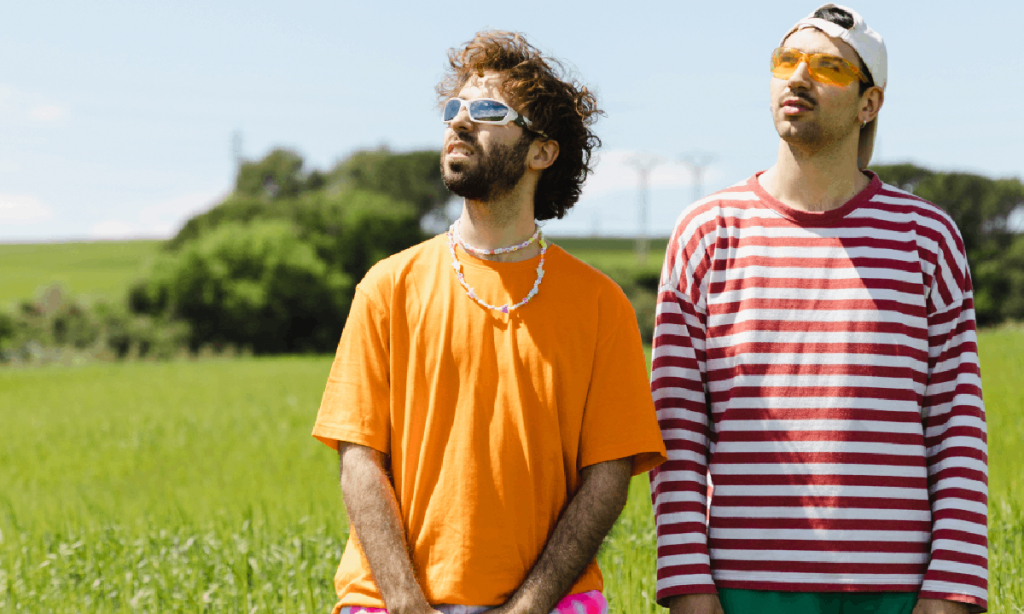 It's no secret that urban music is the new musical revolution, and in our house the future has a name and a surname: Higo Flawas. From Valls, comes this duo of singer and producer formed by two childhood friends (Xavier Cartanyà and Pep Velasco) with a fresh sound of festive urban music: reggaeton, trap, pop, urban, disco, rumba, drill, …. Any hashtag is really too small for them.
In 2022 they released their first self-produced album "Jóvenes Tiernos", where they have quickly positioned themselves as one of the most promising talents in Catalonia, they have gained respect and their listeners have had a tremendous evolution. Tracks like "La Tabarra", "Huesecillo de Peluche" or "Xuculatina" have been played this summer all over the country and in all media: radios, big parties, DJ's… becoming the soundtrack of a new generation that is carefree, tender and is reflected in the lyrics of Higo Flawas, luminous lyrics that smell of summer and joy.
Their festive and danceable live show has already been seen in major cities across Catalonia and they have built up a large fan base with a thirst for new sounds and fresh air on the scene. Stay tuned, because this 2023 they will be a lot to talk about.
We look forward to seeing you there!
---
Ronda Guinardó, 65. Barcelona / Tel.: 934 353 688
Paseo de Juan Antonio Vallejo – Nájera Botas, 59. Madrid / Tel.: 917 024 592