Despite the difficult moment in which we find ourselves, Microfusa continues active and working to give visibility to the efforts of our students and alumni. Winter Festival Online 2021 is here
Last year we were in the nick of time. But we had time to celebrate the 2020 Winter Festival a few weeks before the lockdown was decreed. This year the situation is much more complicated. But at Microfusa we love a challenge. And we were not going to stop giving visibility to the work and effort of our students and former students due to a pandemic. At least if there are still safe ways to organize the event.
A sample of our dedication to making the work of our students visible can be found on our record company mFRecords. This digital record label, run by the students of the Microfusa school, seeks to expand the music scene by opening the doors to emerging artists and showing the latest works of our students. His latest publication is Microfusa Vol. 2, 43 minutes with 9 songs that bring us an eclectic sample of electronic music.
But in Microfusa we do not stand still, and in collaboration with the Adam Hall party room we offer you the Winter Festival Online 2021. A virtual concert that will take place next Friday, February 26, 2021 from 5:00 p.m. to 8:00 p.m. And that will be broadcast on our Microfusa channel on twitch.tv.
In addition, to make it even more interesting, during the Festival we will offer interesting gifts. Don't miss out on the chance to grab a Magma Rolltop backpack, Rode Vlogger Kit, Leezen speaker and mic pack, or Arturia Minilab MkII portable keyboard. Stay tuned for exclusive discounts on specific products / brands at Microfusa stores.
Discover the emerging artists that will participate in the Winter Festival Online 2021:
DJ DKUUL
Fueled by a burning passion for dance music and backed by a signature groovy sound, DKUUL prides itself on its fascinating fusion of house beats with a pop-oriented edge, a difference that sets it apart from the rest.
His dreamy soul and his natural curiosity entered the world of dance music at age 15 and encouraged him to imagine his own utopia. Now 20 years old, the professionally trained DJ / Producer has aged and matured, perfecting his craft.
Follower of the MOTTO, "If you can dream it, you can do it", DKUUL's potential is at the highest point of him due to his combination of joviality, freshness, maturity and experience.
With successful launches that have helped him jumpstart, DKUUL is eager to take on every new challenge that comes his way.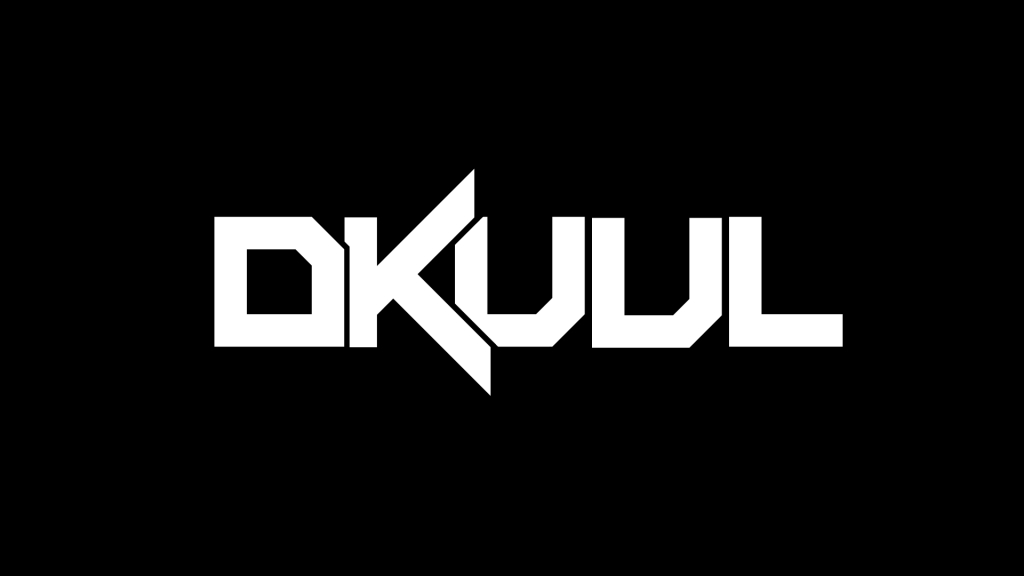 CHLOÉ
Chloé is 20 years old and comes from the south of France. She obtained a bachelor's degree in sales and continued a month of study with a BTS communication. During this pandemic she has had a lot of time to think hard and ask the right questions about which direction to take. Music had always caught her eye since she was young. Although her parents preferred her to put her studies first.
She was allowed to do a DJ course during the holidays and it was then that she understood that her place was not behind a desk but behind the decks. Her parents finally understood her and allowed her to realize her dream. Here. In Barcelona. With Microfuse. Follow your dreams, so they will be 100% fulfilled.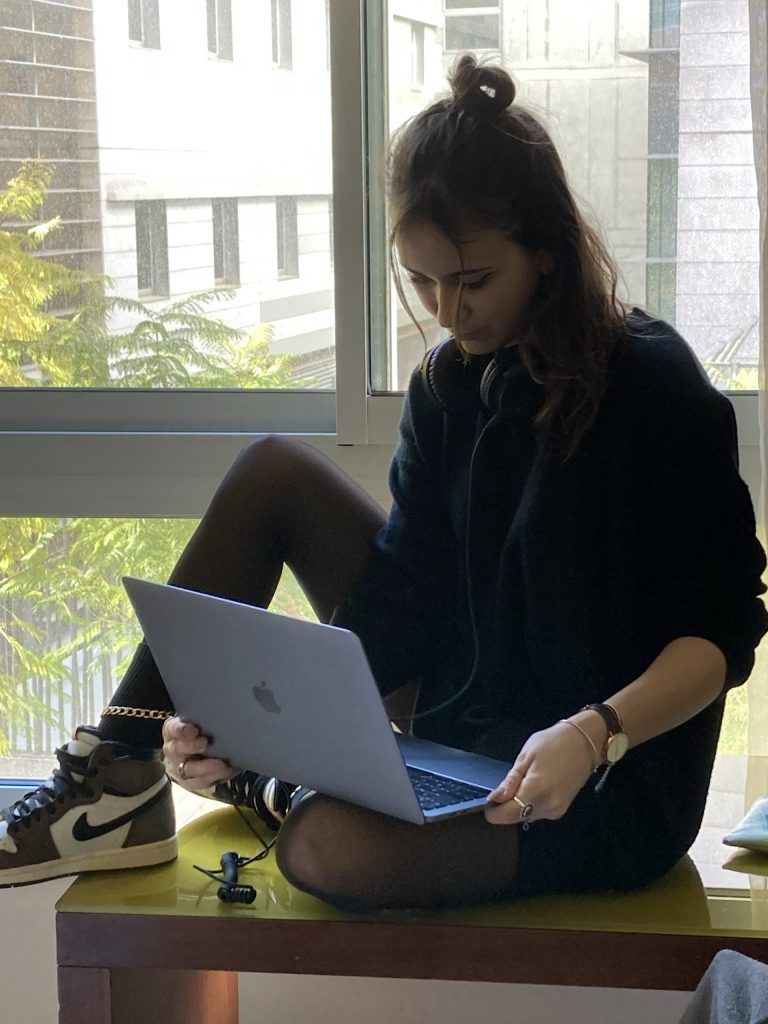 ACRODACON
Since he came from Russia "his country of birth", Acrodacon has always moved in the artistic world. He started with dance at the Oriol Martorell school in Barcelona. He later he pursued a career at the Instituto del Teatro (Barcelona), while in parallel studying music (piano / drums & percussion). For personal reasons, he had to leave the path of dance but continued in the musical field, growing and training in the sector of Jazz & Soundtrack Composition.
In fact, it all started at the beginning of the COVID-19 pandemic. Seeing how the world of film music production was declining, he found it necessary to find another way of escape in order to survive and continue working in the music industry. He sat down and little by little found the musical union of the Soundtracks with the current commercial music of 2020/2021: EDM, Techno, Electro and House Music. He could even merge all his tastes into one, creating the new Pirate World Tour.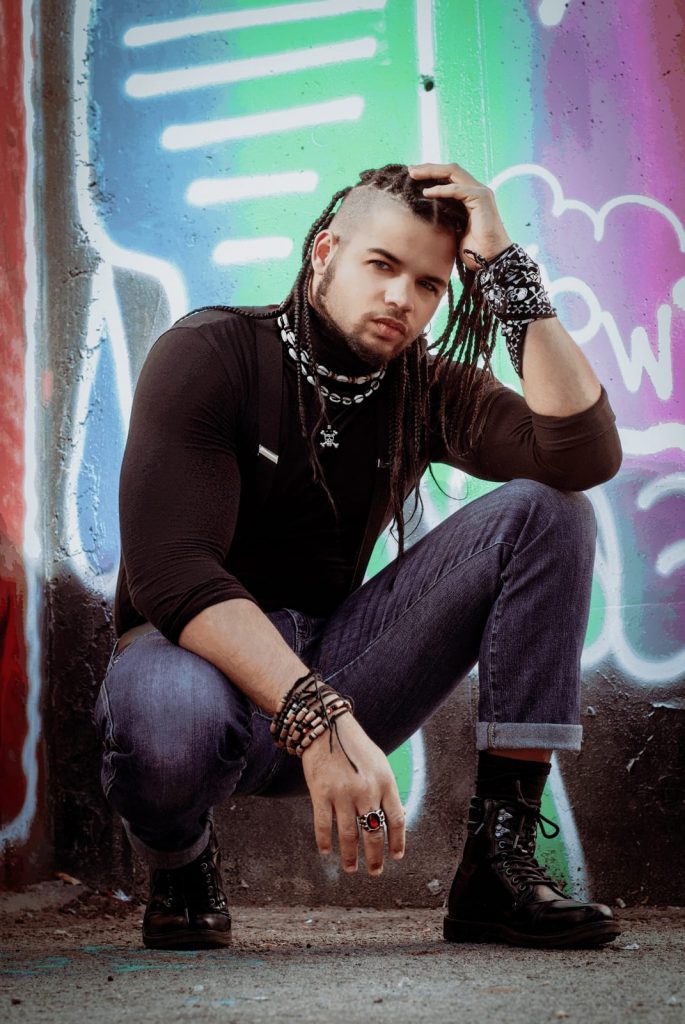 DJ AUBØR
Pau Borrell (February 9, 1999, Barcelona, Catalonia), better known as Dj AUBØR is a DJ and producer trained in Microfusa where he finished his training in 2017. He began to be interested in music at the age of 7 years learning music theory and trumpet. At age 13 he began his career as a DJ and at 15 he entered the Microfusa school in Barcelona to study music production. During his studies he was able to create his first two songs and his first remix. He has been holding his sessions in various cities and towns across the country.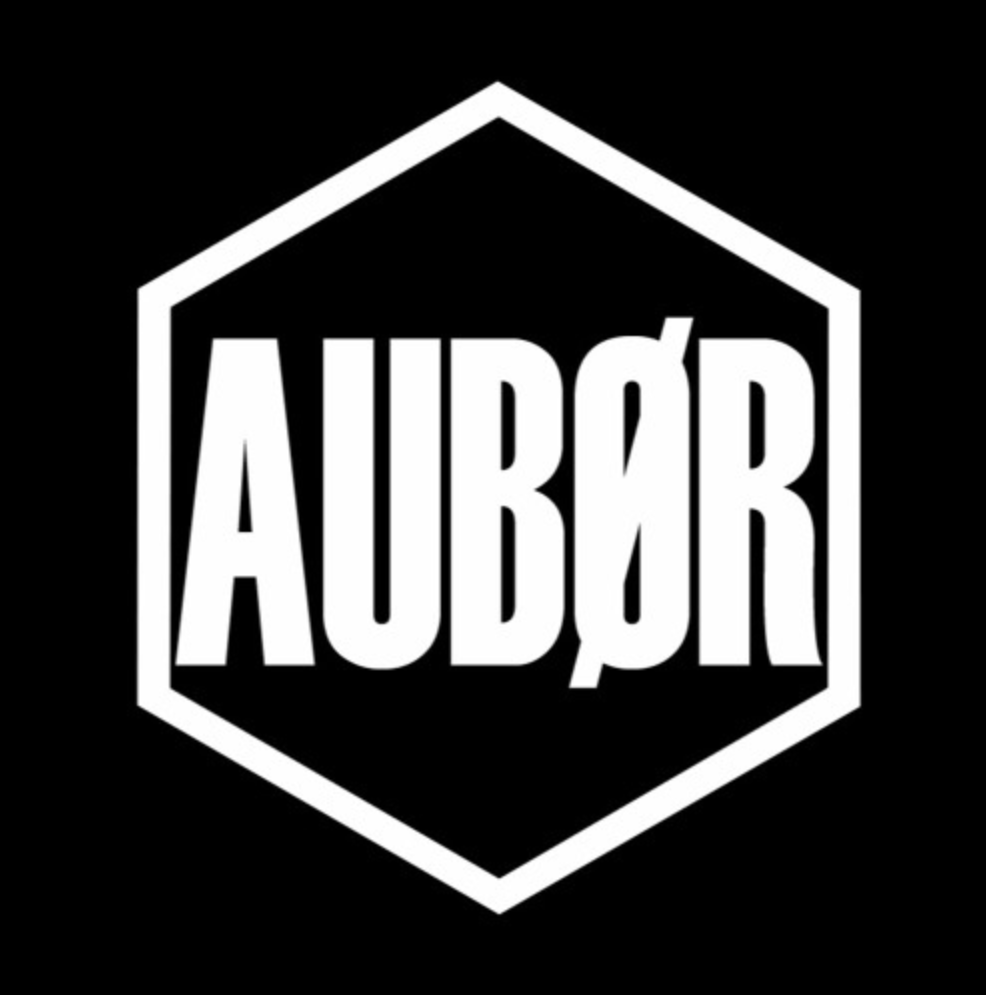 CARLENEE
Carlenee is an urban music artist, alumnus of the Microfusa School and a regular at our festivals. Many of her works have been produced by Pau Borrell (Dj AUBØR).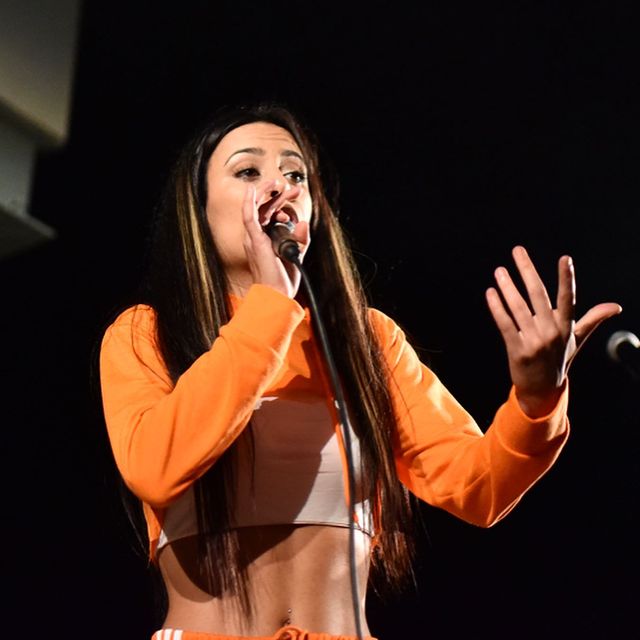 CLOE
Cloe is an artist, singer-songwriter, and beatmaker. Her passion for music I have always had, although she actually started writing and making music a short time ago. But she really enjoys recording and producing music, and so she's going to keep going!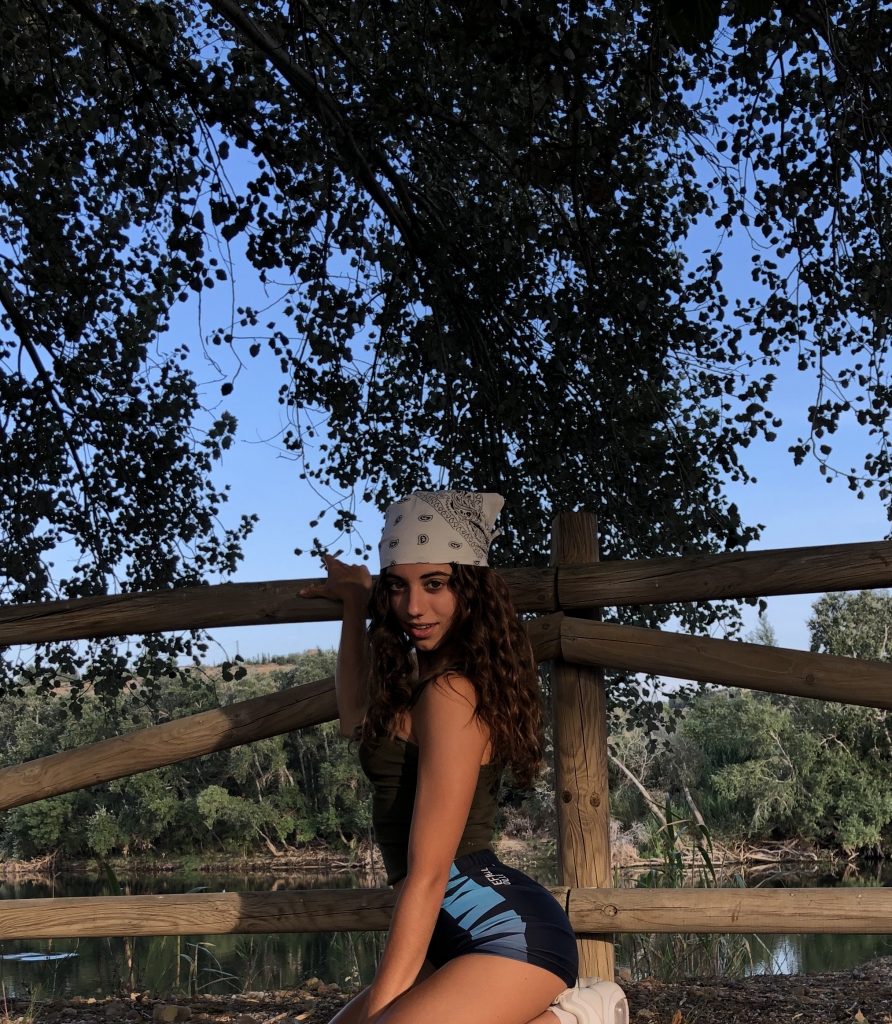 VICCO
Vicco (Barcelona, '95) is Victoria Riba, singer, composer and pianist. She spent 5 years at Sony Music Spain, where she released her first album Mírame, sponsored by Alejandro Sanz. She has composed for Thalia, J Mena, Eva B, Natalia Lacunza, Samantha, María Escarmiento and Edurne under the publishing house Warner Chappell Spain, with whom she has signed a contract as a composer.
And she has collaborated with Adrià Salas (La Pegatina), Suu, Bejo and Choclock on a list of songs well supported by the main digital platforms and playlists, with more than 1.7 million accumulated reproductions.
Now she prepares for the release of new songs and a promising 2021.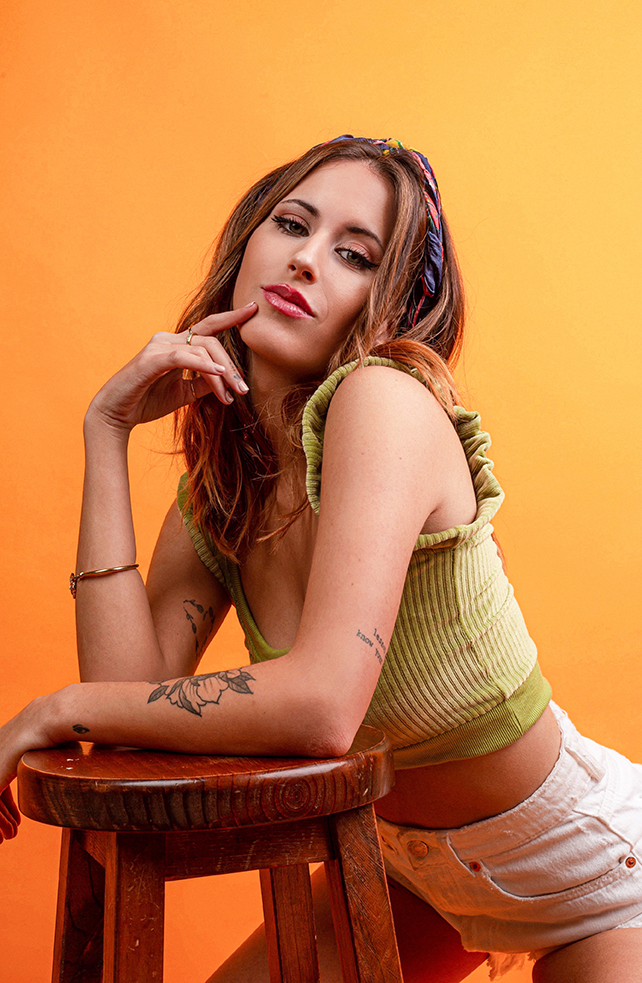 Winter Festival Online 2021 schedule
Attentive to the Winter Festival Online 2021 programming from the Adam Hall Party Room next Friday, February 26:
CHLOÉ: 17:00 – 17:20hrs
DJ DKUUL: 17:20 – 17:400hrs
ACRODACON: 18:00 – 18:15hrs
CARLENEE + DJ AUBØR: 18:25 – 18:55hrs
CLOE + DJ AUBØR: 19:00 – 19:10hrs
VICCO: 19:15 – 19:40hrs
ANNOUNCEMENT OF THE DRAW RESULT: 19:45 – 20:00hrs
How to participate in the Winter Festival Online 2021 raffle
As we said, during this Winter Festival Online 2021 we will raffle off interesting gifts: a Magma Rolltop backpack, a Rode Vlogger Kit, a Leezen speaker and mic pack, or Arturia Minilab MkII portable keyboard. Stay tuned for exclusive discounts on specific products / brands at Microfusa stores.
In order to participate you must follow the following process:
1. Sign up here.
2. You're already participating, easy!
3. To increase your chances of winning, follow us on instagram – @microfusa
4. The winners will be announced on Friday, February 26, during the broadcast on our Microfusa channel on twitch.tv.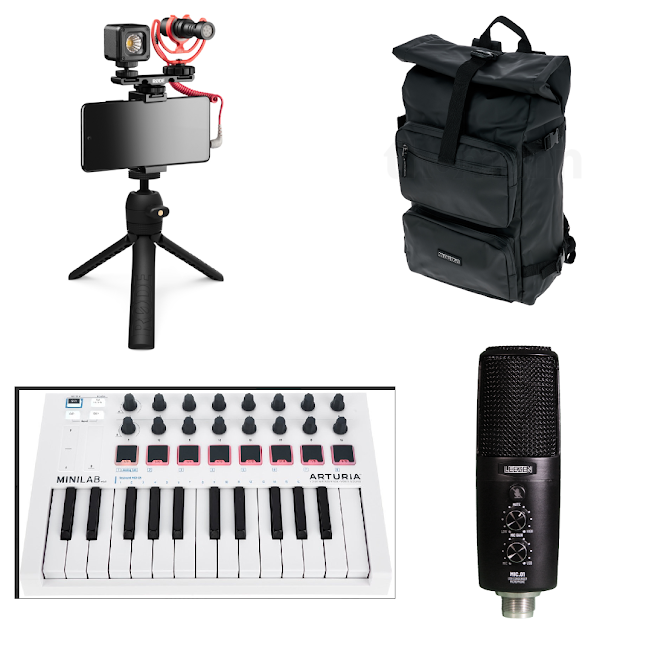 And you know, if you need more information about this or other events in which Microfusa participates, get in touch with us.
---
Ronda Guinardó, 65. Barcelona / Tel.: 934 353 688
Paseo de Juan Antonio Vallejo – Nájera Botas, 59. Madrid / Tel.: 917 024 592