We present you some of the best gifts you can find this year at microFusa. The best in DJ, music production, instruments, accessories, Hi-Fi and more, for all budgets.
Christmas is coming and, like every year, we present our traditional Shopping Guide in which we explain in detail all the gift ideas we have and the news that we present this year as our first Advent Calendar, so let's start with that.
Advent Calendar
This year, following the Christmas traditions of a lifetime, we present our first Advent Calendar, in it, we will be unveiling special offers every day from Tuesday the 14th to Friday the 31st of December. An offer every day, so we recommend you to be very aware, both of our social networks, newsletter and website so that you do not miss these interesting proposals in which, possibly, you will find the perfect gift for your family member, friend or, even, for yourself. You can find this from Tuesday, December 14 in the special section that we will enable in our online store.
The important thing to remember is that the offers published in this calendar will be valid only during the day they are published and will look more or less like this: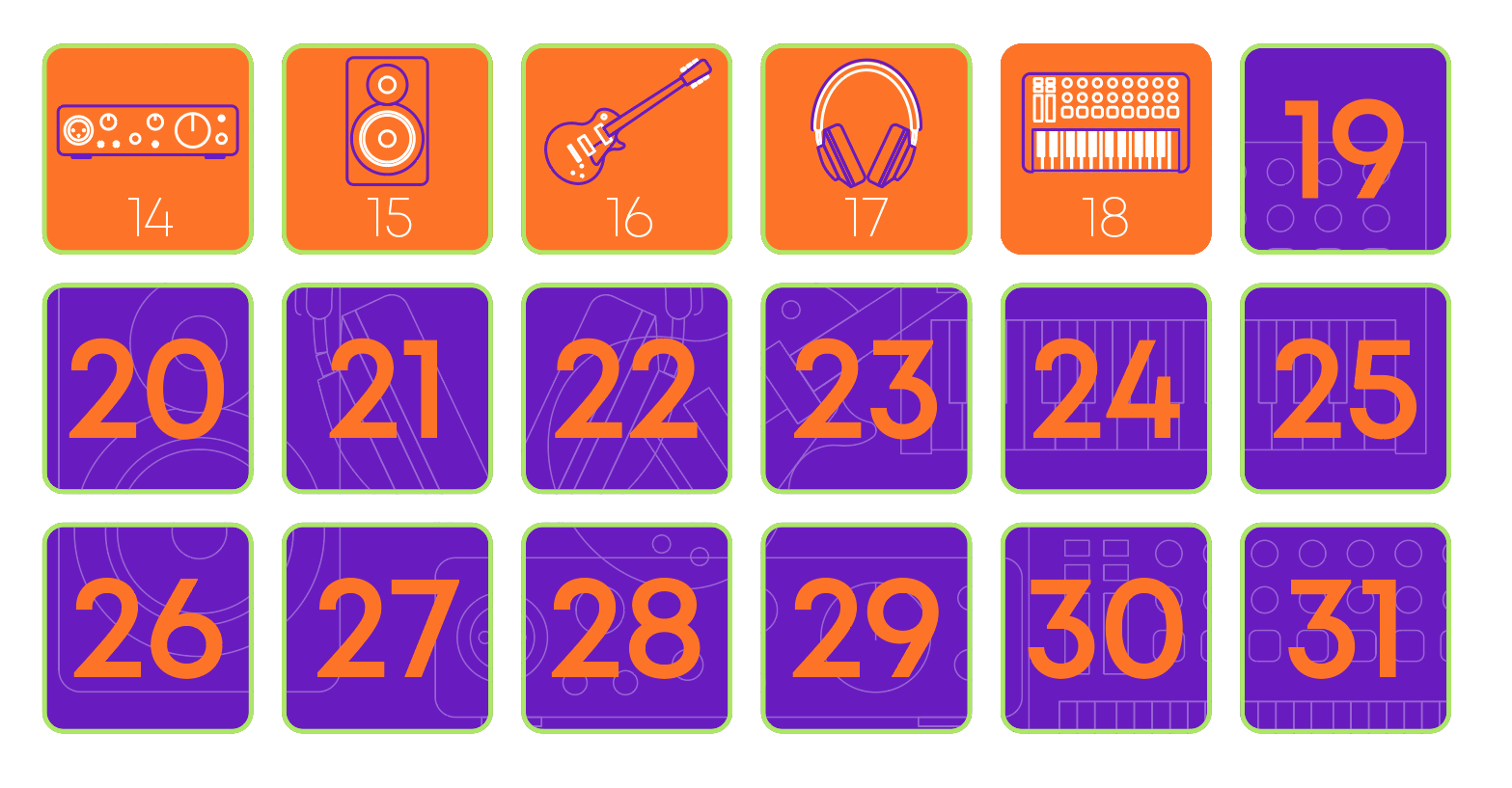 Christmas Special Offers
Another beautiful tradition this season is the special Christmas offers and since Christmas is the time to give gifts, this is the section where you will not only find the best gifts to give, but also the best gifts from us to you. Carrying cases, headphones, accessories, merchandising and more. Many products in which you get an extra gift, just for making your purchases with us. In addition, all the official promotions of each brand and exclusive packs that you will find only here, at the best price.
We will be feeding this section periodically so do not hesitate to review it from time to time so that you take advantage of the best of this season and, as a sample, we can advance some of these offers:
One of the novelties that this synthesizer "beast" has recently reached us, one of the most powerful in our current catalog and at a price that you will not be able to miss. Welcome to the world of sound from the LYRA-8, the unique organic analog synthesizer designed by Vlad Kreimer. "Organismic" means that LYRA uses some principles that lie at the core of living organisms. The way the LYRA modules interact with each other and the behavior of the instrument resembles a live conversation. LYRA-8 is based on eight generators, which will be called voices.
Great guitar for musicians on a budget. If you are looking for a guitar that can cover all the basics, then this is it. From funk to punk, from metal to blues, Vendetta XM has you covered and a guitar is always a good gift for that musician friend. Well, this and all the DEAN guitars that we currently have in stock, include an official t-shirt and mug, as a gift:

Gifts under € 100
If you are on a tight budget or with the classic invisible friend, this may be a good option for you. In this section you will find a large selection of products for all tastes. T-shirts from the best brands, headphones, microphones, accessories and more, all for less than € 100. Some examples can be:
Clothing is one of the most popular Christmas gifts of all life and that is why we include, not only this model and size, but many more and from other brands. It is worth mentioning that the clothes that we sell in microFusa are original and official of the brand, so we are sure that you will find good options to give as gifts.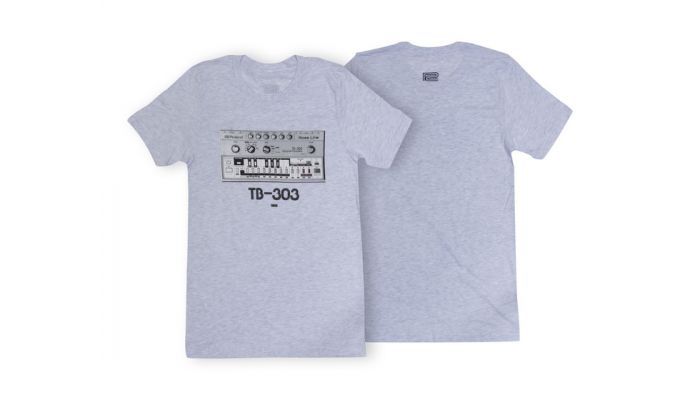 Surely you have that friend who wants to be a YouTuber, make their own podcast, broadcast their gaming games on Twitch or simply record themselves singing. This mic is ideal for amateurs and some other broadcast professionals. It connects via USB and is "plug and play" so you can use it just out of the box.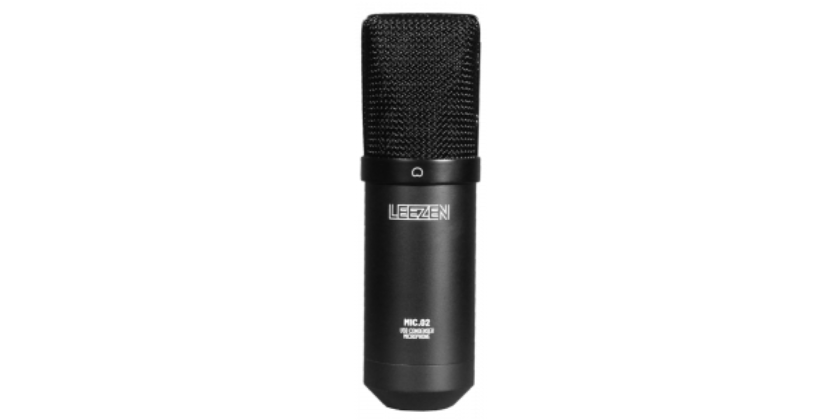 But if on the other hand, your friend is a music lover and loves to listen to his music with the best quality, perhaps the option is the TH-06 headphones, from one of the most popular brands in the audio world, Tascam. DJs, producers, and remixers can rely on these headphones to produce EDM, Hip Hop, Metal, R&B, and other genres that need an extra punch, and they're a great choice for music enthusiasts who simply love deep bass.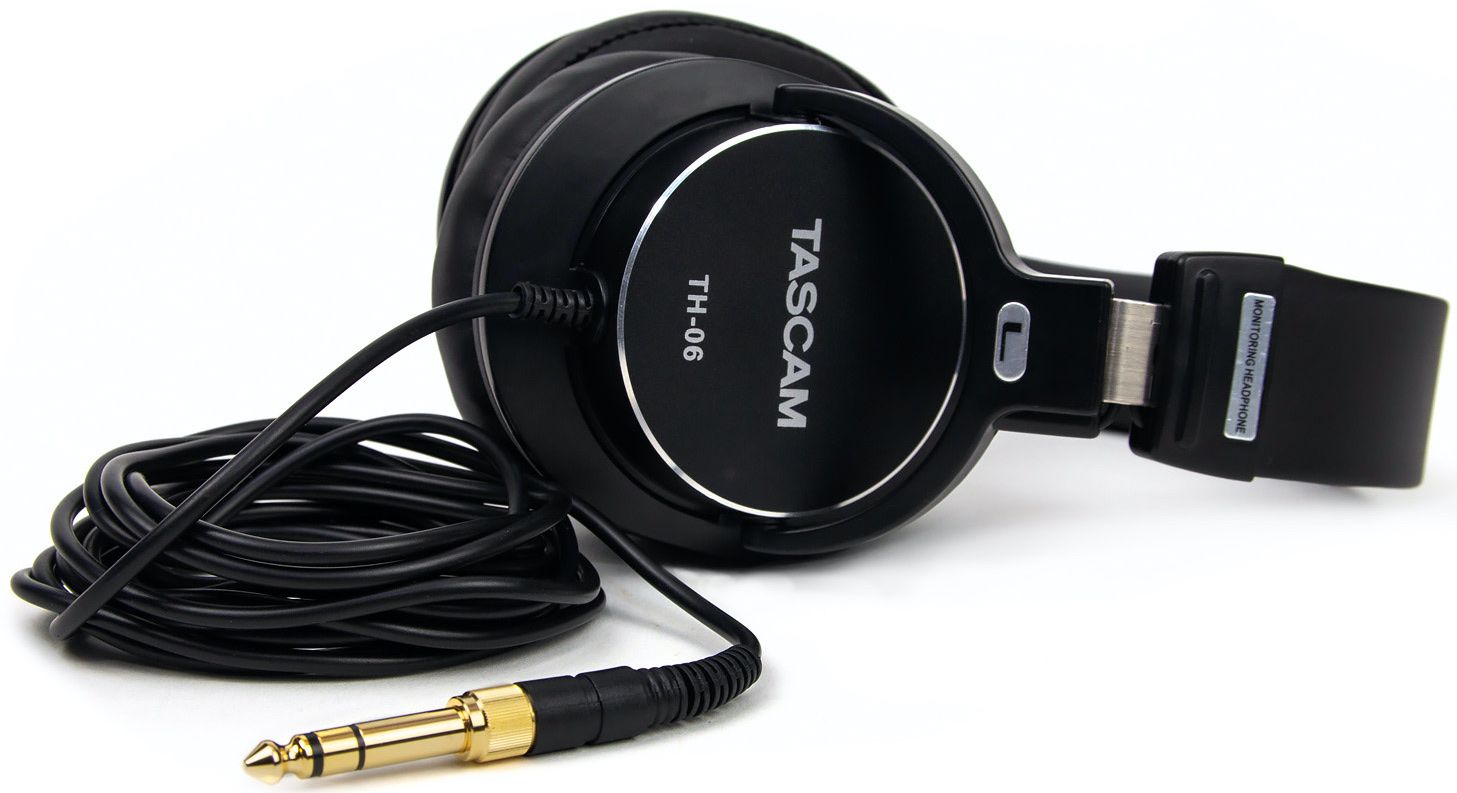 Gifts under € 300
Now that if your budget is a little higher, here you will find a whole range of possibilities to give as gifts, practically, to everyone. From your grandparents to your grandchildren or from your girlfriend to your distant friend. For example:
Remember that YouTuber friend we talked about earlier? Well, if you really want to give him a gift, the Mackie Creator Bundle is the best option since it includes everything he needs to start following his dream. Excellent quality desktop monitors, ready-to-use USB microphone, headphones to hear yourself well, and all the cables to get you started, in one box. With this you will not miss anything to create your favorite content, you score a great goal with the gift, you save some money and everyone wins.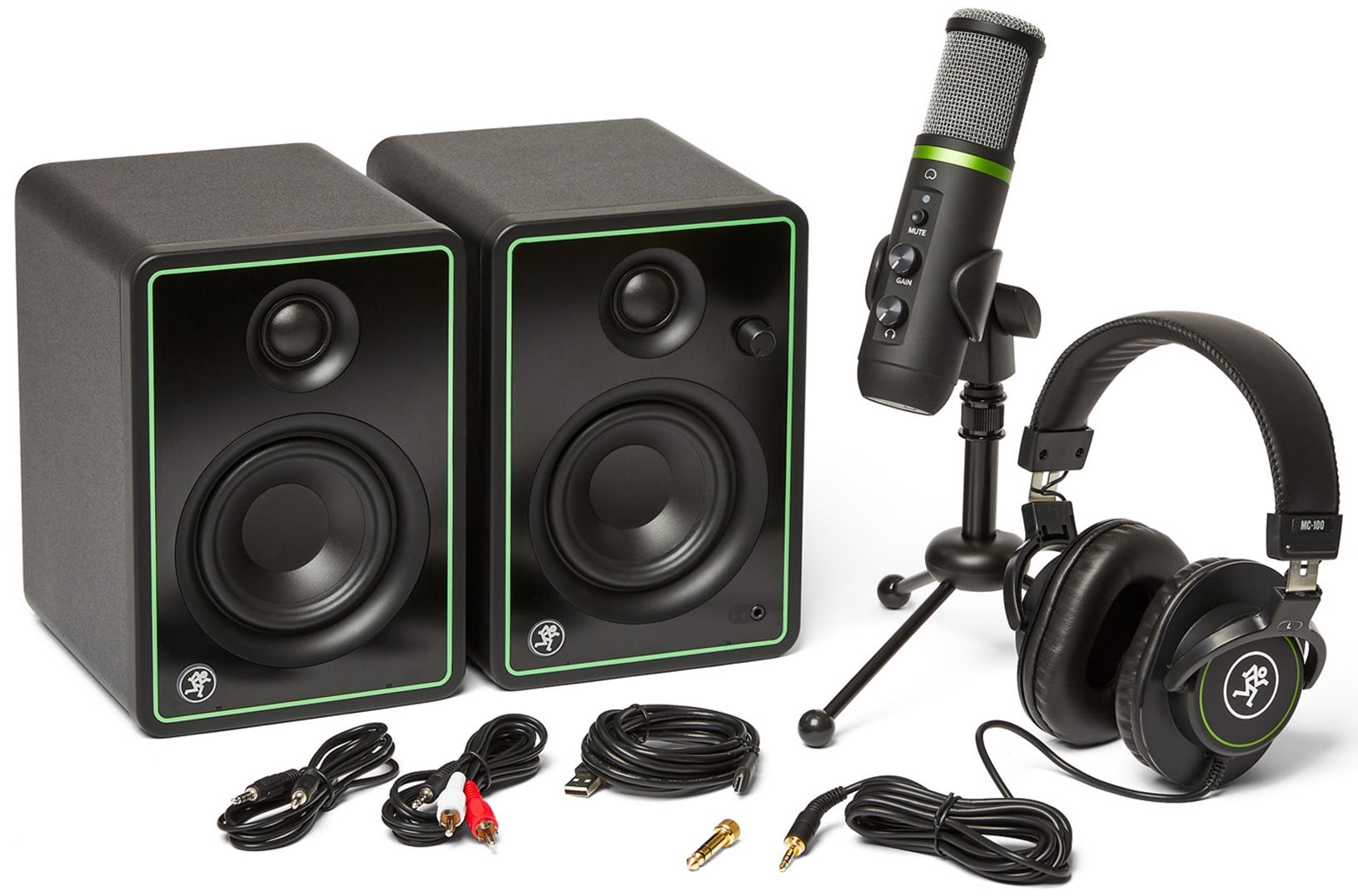 But if your friend is more like trying to be a DJ, here is the perfect gift for him. An excellent choice for learning and / or practicing, the Mixtrack Platinum FX has all the essentials you need to sound like a professional DJ.
At its core, Mixtrack Platinum FX is a 4-channel, 24-bit digital DJ controller with a dedicated software effects section, large 6-inch touch jog wheels with built-in high-resolution displays, and 16 multi-functional performance pads. Ready to take on any DJ style and perfect for small events, parties, studios, etc. comes pre-mapped with Serato DJ Lite for Mac and PC (software included) and is ready for upgrade to the full version of Serato DJ and for beginner DJs, Serato DJ Lite now comes with demo music and an easy-to-tackle tutorial. which will guide you through the basics of the art of DJing.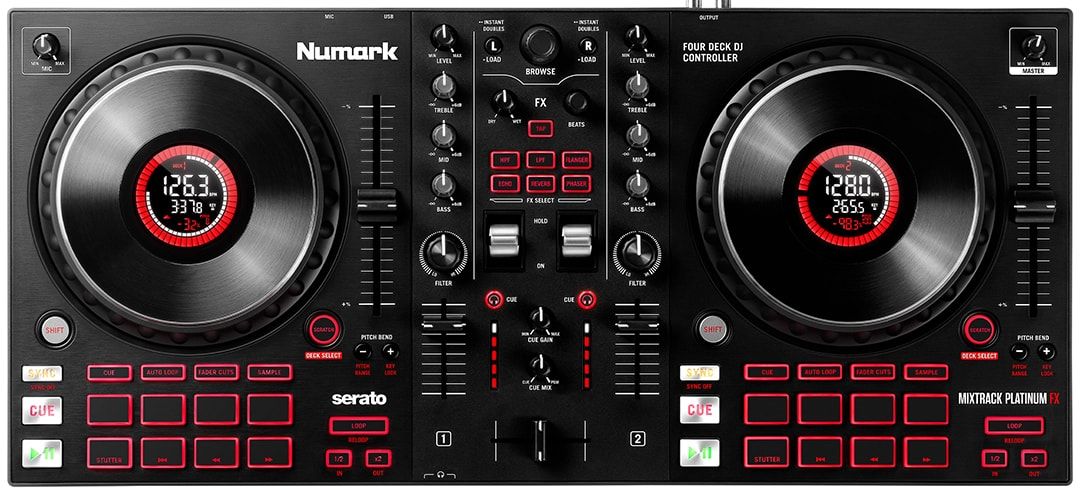 But if rather what your friend wants is to create their own themes, then a better option will be the Minilab MKII from Arturia. This 25-key MIDI controller is ideal for working in the studio or taking on a trip, its connection is via USB. It comes with critically acclaimed software and sounds that will allow you to create professional recordings in no time. It also includes Analog Lab Lite that lets you play using hundreds of legendary synth, piano, organ, string, and more sounds. and Ableton Live Lite that lets you record, organize, and cultivate your musical ideas.
For a limited time, the Minilab MKII also includes 3 Arturia plugins valued at € 400.
GIFT CARD
We know many musicians but it is not always easy to know what can be given to one and if you are not involved in the world of music, it may be difficult to make the decision, for that we offer you our Gift Card. Now you know that if the perfect gift is in microFusa but you are not sure what it is, this solves the problem.
Select the amount you want to give between € 10 and € 1000, include a message for the recipient and the day you want the card to arrive and the system will send it when you decide. Once received, your family member, friend, boyfriend, girlfriend or even invisible friend, redeem it on our website or physical store for the product of their choice. She can use it for the amount you send her or as part of a larger payment which makes it the perfect gift for any budget.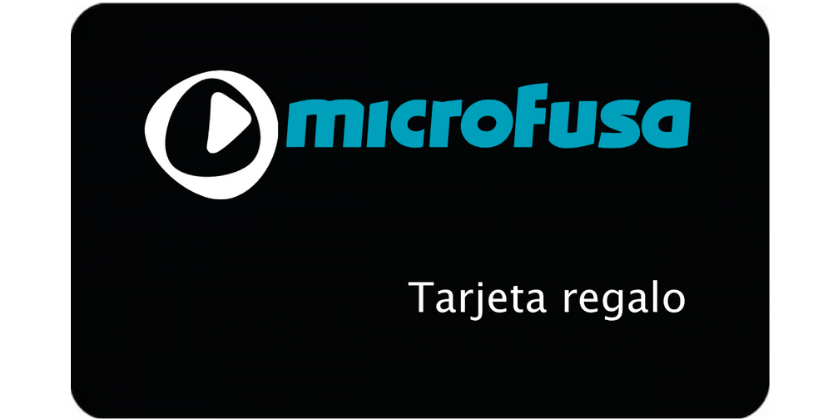 We know that many of our products are considered "high-end" for their prices, some of the most recognized brands have products that can easily exceed € 1000 and this is something that many of us cannot afford. For this reason, we recently reached an agreement with our financial provider SEQURA, and we were able to reduce the commissions charged to our clients for financing their purchases. In this way, you will pay less each time you make an installment purchase, which opens up many more purchase possibilities.
Thus, for example, a synthesizer like the MOOG Matriarch with a price of € 2,088 would be € 140 in 18 installments, € 198 in 12 installments, € 372 in 6 installments or € 720 in 3 installments, with what I already know. makes it a viable purchase option. In addition, as you can see in this example, you have several options for terms to accommodate your needs.
And as an extra incentive, all purchases over € 500, made between Wednesday, December 15 and Wednesday, January 5, financed with SEQURA, participate in the raffle for a NURA NuraTrue headset (with a value of € 209), with the that you would have one more gift to give that suits everyone.
Find out all the details of the financing options in our special SEQURA section.
CHRISTMAS OUTLET
To close this 2021 Shopping Guide with a flourish, we invite you to visit our Christmas Outlet, here it is clear, products that for some reason cannot be sold as "new" but that, practically, are or are 100% tested and guaranteed to function like a new one. But why can't they be sold as new? Very easy, sometimes we unseal a product to display it in the store but it is not really used, after a certain time, the product is replaced by another display and the previous one is tested and, once confirmed that it works correctly, is returned to the box and is put up for sale as what we call B-Stock.
On other occasions, a customer buys a product for a specific need but, when testing it, realizes that it does not meet the necessary characteristics for what he was looking for and returns it, in this case, it is also tested and put on sale under this B-Stock concept. Another example may be that, during the handling of a product on the way or within our warehouses, the packaging presents certain details that we do not allow ourselves to be sold as new, we also consider this a B-Stock.
In short, there are many reasons why a product can be considered B-Stock, the important thing is that, before selling it, it is tested and, only if it meets very strict requirements, is put up for sale. Of course, guaranteed as a new one and in all cases we explain within the product file, what is the real condition of it so you will always know what you buy. Some of the examples that you can find this year in our Christmas Outlet are:
We had this product on display for about a month, in that period about 10 clients will have tried it, always supervised by our staff. The Dexibell Combo J7 is a digital organ with T2L sampling and modeling technology, sensitive to the player's articulation. Now imagine saving about $ 200 when you buy this powerful keyboard that works like you just got it right out of the box.
Probably one of Denon's best DJ controllers, the PRIME 2 is an excellent machine considered to be of the professional range. With its 7 "multi-touch screen, it gives DJs control of browsing, searching, and loading tracks from the music library. Large color waveforms and essential information from an advanced DJ workflow are displayed as well such as access to PRIME 2 preferences and performance customization. Multiple media sources (USB / SD) and a built-in SATA drive bay provide unlimited access to on-board music plus recording. PRIME 2 is also enabled for connectivity to WiFi internet, enabling streaming playback from Beatport, Beatsource, Soundcloud, and TIDAL.
Another product that beyond having it on display, we had it as a reinforcement in the monitoring system that you can find (and test) in our store in Barcelona but, if you listen to it, you would realize that it has absolutely no problem. Using only high-quality components, the Thunderstorm 112 subwoofer is a first-rate product that offers an incredible listening experience to every user.
With that we close our Christmas Shopping Guide 2021, but not before reminding you that this is only a fraction of what we have prepared for you this Christmas, whether you are looking for gifts for a family member or friend, or you are looking to self-gift something. Do not forget that, in addition to this, we are leaders in music production, DJ, HI-FI and Home Audio, Streaming & Podcast, musical instruments and much, much more. Do not hesitate to make your Christmas, New Year and even the Three Wise Men purchases with us and that our highly qualified team, both in the physical stores of Madrid and Barcelona, ​​and in the online store, will be happy to support you in taking the better pre and post purchase decision but we do recommend placing your orders on time to avoid delays and that your gifts arrive just when you need them.
Finally, remind you that on Saturdays, December 11 and 18, our physical stores and customer service work regularly and that the online store operates 24 hours a day.
Thank you for visiting us and, on behalf of the entire microFusa family, Merry Christmas!