Since its founding in California in 1995, Blue Microphones has created a range of products in which each microphone has a unique sonic personality that will help you bring out the best in yourself
Skipper Wise and Martins Saulespurens founded Blue Microphone (Blue, an acronym for Baltic Latvian Universal Electronics) in California in 1995 with the idea that technical innovation and avant-garde design can be combined to create audio tools that, in addition to appearing inspiring, offer the best sound in the world. After years of repairing and upgrading classic Golden Age microphones and recognizing advancements in digital processing – extended frequency response, dynamic range, and project recording capabilities – Wise and Saulespurens radically changed the way they microphones were conceived until then. The key? A line of microphones with custom-designed sonic signatures that make each Blue microphone truly unique and perfectly arranged to take advantage of today's increased digital bandwidths.
Currently owned by Logitech, Blue Microphones designs and produces microphones, headphones, recording tools, signal processors, and music accessories for audio professionals, musicians, and consumers. And, after more than twenty years, it has become the benchmark for sound professionals, musicians and audiophiles.
Its line of microphones is divided into two clear categories: PRO XLR, the professional microphone for the studio; and the USB range, where the classic Snowball and Yeti stand out.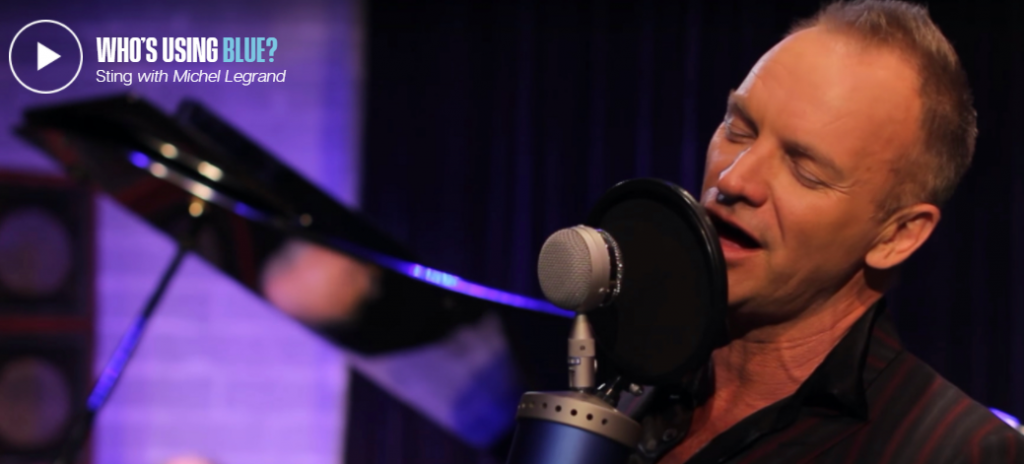 The versatility of the Blue microphones range
The Blue Microphones philosophy is to create the best microphones in the world and put them in the hands of those with a true passion for high-quality audio.
Studio microphones
All Blue studio microphones contain their own proprietary capsule that is hand-tested and approved to capture specific sound signatures in certain ways. The result is an ever-growing range of professional microphones that create a full range of sounds, allowing artists to realize their soundscape without limits.
USB microphones
Blue's award-winning USB microphones bring the inspiring design and great sound of your professional studio microphones directly to your computer, mobile phone or tablet. Each model features proprietary capsules and custom-tuned components to ensure excellent performance for lead vocals and chorus voices, acoustic guitar, amps, percussion, and more.
Plug and Play functionality makes getting stellar recordings as simple as plugging in and pressing the record button.
Blue Microphones, the best microphones for youtubers and podcasters
One of the keys that differentiates a professional broadcast studio and a room is something as simple as a Blue microphone. For years, Blue microphones have helped youtubers and podcasters take their projects to a professional level.
Blue microphones combine clean sound with the inspiring design, versatility, and performance found in the world's best studios. So you always get professional recordings. Plus, thanks to Plug and Play setup and intuitive features, they can be set up in seconds.
Blue, the best option for the gamer
But in addition, the Blue microphones offer immersive playability audio that elevates user games to a competitive level. Many of the world's elite gaming teams and Twitch broadcasters use Blue microphones for truly professional level audio performance.

Discover the best models of the Blue line of microphones:
Blue Yeti Blackout
Blue Yeti Blackout is a professional multi-pattern USB recording and streaming microphone with patented triple capsule technology for pristine, studio-quality recordings, and four different pattern settings that give you incredible flexibility for recording vocals, music, podcasts, audio for video or interviews that would normally require multiple microphones.
The Blue Yeti Blackout microphone comes equipped with a 3.5 mm headphone jack that allows you to hear what you are recording in real time, without lag. That means no hearing a note 3 seconds after it is played. Additionally, you can adjust the volume of your headphones using the control on the front of the microphone.
But the Blue Yeti range goes beyond Blackout. Discover all the possibilities of the Blue Yeti.
Blue Snowball ICE
Available in black or white, the Blue Snowball ICE is a USB Plug & Play Microphone for Videoconferencing and Podcasting. Powered by a custom cardioid condenser capsule, the Blue Snowball iCE microphone provides crystal clear audio quality that is light years away from your computer's built-in microphone. It's even Skype certified, ensuring excellent sound results no matter how or when you use it at home, in the office, or in the studio.
But the Blue Snowball range goes beyond Ice. Discover all the possibilities of the Blue Snowball.
Blue Spark SL Blackout
Blue Spark SL Blackout is a condenser microphone for professional recording and streaming, featuring a large-diaphragm cardioid condenser capsule and JFET electronics for harmonic-rich sound and detailed professional sound.
It also has an anti-vibration mount that guarantees that your audio will sound clean and free of environmental vibrations or shocks. And you can configure your sound to your liking with the built-in switches.
Blue Dragonfly
Blue Dragonfly is a handcrafted Class A large-diaphragm instrument condenser microphone that gradually accentuates the silky highs and lows of instruments by dramatically increasing weak sound sources. Featuring an innovative rotating head design, the Blue Dragonfly microphone allows you to make fine adjustments and capture the true tone of your instrument. It's great for vocals, drum overheads, acoustic guitars, piano, and more.
But the Blue product range goes beyond its line of microphones. In the MicroFusa online store, as well as in the Microfusa stores in Madrid and Barcelona, you can discover the brand's full range of headphones and accessories.
---
Sepúlveda, 134. Barcelona / Tel.: 934 553 695
Campoamor, 17. Madrid / Tel.: 917 024 587