In a band, the role of the drummer is usually the least appreciated by the public, but that is not why it is the least important. If you are one of those who really understands the importance of percussion, in today's article we will show you the best electronic drums and percussion units for beginners.
The truth is that, due to its sound power and the powerful appearance it shows on stage, the drums are undoubtedly an iconic instrument. The problem appears when you decide to start with this instrument. Putting a battery at home is a series of problems, often difficult to solve. The solution? Electronic batteries. If you want to start in the world of percussion, an electronic drum kit will provide you with all the advantages you will never have with a classic acoustic drum kit:
– They are practically silent: Ideal for rehearsing without disturbing the neighbors and that your family does not kick you out of the house. The reason is that the pads are rubber and the mesh patch. You can also connect headphones.
– They take up less space: Unlike acoustic drums with their sound box, all their cymbals, and more, electronic drums take up much less space. So it is much easier to install it in your room. In addition, they are usually much easier to transport and weigh less.
– You won't need a lot of mics: An acoustic drum kit needs to be voiced with good mics to get quality output. In an electronic drum the sound comes out through a single cable.
– Forget about tuning: In an acoustic drum, their different bodies have to be well related. If it is not well tuned you will get a terrible sound. With an electronic drum kit everything is much easier, you just have to tension the pads to your liking.
Also, the price of an electronic starter drum is the same as an acoustic drum starter kit. For all these reasons, it is the best option to get started on percussion and start becoming the great gig you want to be.
In the market you will find many brands and many options. We recommend Yamaha, Roland and Alesis batteries, the best on the market. And, of all of them, we are going to show you the ones we consider best to start with: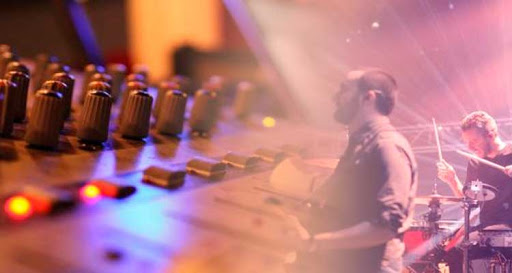 Yamaha DTX-432 drum kit includes 10 drum kits: 4x 7.5 "mono pads for snare and toms, 1x KP65 Silent Kick pedal, 3x 10" mono cymbal pads, 1x Hi-Hat HH65 controller and a Pedal FP6110A. To create authentic drum sounds of the highest quality. In addition, it incorporates the DTX402 module with 287 sounds.
The dedicated iOS / Android app, DTX432 Touch, allows you to train in a more pleasant and easy-to-follow way. And with the Rec'n'Share iOS application you can practice with your favorite music and share it with your friends.
Yamaha DTX452K includes 5 x drum pads and 3 x cymbal pads, a kick pad and cymbal pad and a DTX 402 drum module. It incorporates 10 drum kits, 10 preset drum kits, 287 drum / percussion voices, 128 keyboard voices, 10 songs, and 9 reverbs.
Also, through the free DTX402 Touch app (iOS / Android) and Yamaha's Rec'n'Share app compatibility, you can film and share drum covers directly from your iOS device.
Roland TD-1DMK Electronic Drum Kit is a compact, transportable, simple yet powerful module that includes a variety of expressive drum kits, connected to Roland's double mesh pads for snare and toms: Kick (compatible with the use of a pedal) double acting), Snare PDX-8, Hi-hat CY-5, Hi-hat control pedal for semi-open race, Tom PDX-6A x 3, Crash CY-5, Ride CY-5 and Drum stand.
With 15 drum kits and 10 training modes.
Roland TD-17 K-L is an electronic drum kit that will allow you to develop all your technique thanks to its sound engine at the level of the Roland TD-50. Includes TD-17-L module, PDX-8 box. the PD-8A tom, CY-4 Hi-hat, Hi-hat FD-p Control Pedal, CY-8 crash, CY-8 ride, KD-10 bass drum and MDS-4V drum stand.
In addition, the classic Coach Mode will help you master the basics to lay the foundations that will help you develop your skills as a drummer.
Also supported by its Roland TD-50 level sound engine, the Roland TD-17 KVX kit consists of a 12 "PDX-12 mesh case, 3 super realistic PDX-8 rubber tom pads, 2 Crash cymbals CY-12C, 1 Ride Cy-13R, 1 Hihat VH-10 and the new KD-10 kick pad.
A new Roland drum kit with the powerful new TD-27 sound engine, packed with premium drum sounds and cymbals that are fully customizable. On the Roland TD-27KV, its advanced digital shooting technology detects every nuance of ultra-high definition playback, while the large diameter drum pads and cymbals offer an exceptional feel.
Highlights include larger pads and cymbals, a 14 "digital box and an 18" digital ride, its TD-27 module based on the flagship TD-50 model with Prismatic Sound Modeling and the new PureAcoustic Ambience technology that optimizes the kits.
And we bring you one of the best electronic drums for beginners, the Roland TD-1K. A small battery but full of functions to practice exercises, ideal for beginners. Delivers high-quality sound thanks to Roland's Vdrums technology. And it has extremely sensitive pads with which you can perform any type of drum routine.
Alesis DM Lite Kit is another of the best options to get started in percussion. A complete electronic drum kit with four pads and three cymbals, two pedals (one for opening and closing the Hi-Hat and the other for the kick drum), the DM Lite Kit module with 200 percussion sounds and a Rack of 4 solid assembly tubes for battery stability.
Alesis Turbo Mesh Kit battery is the ultimate kit for your first live performances. With an 8 "box, three 8" toms and three 10 "plates; Hi-Hat and Bass drum pedal; and a module with more than 100 percussion sounds, 10 kits and 30 songs so you can practice.
Alesis Nitro Mesh Kit is an ideal drum kit to not only get started, but also to delve deeper into percussion. With 1 8 "mesh pad for the case with 2 hitting zones, 3 mesh pads for 8" toms with two hitting zones, 3 10 "cymbal pads for Ride, crash and Hi-hat, 1 Pad bass drum and Hi-hat control, it has 40 drum kits, 60 songs and 385 sounds ready to configure on your set.
We have presented a small sample of what we consider to be the best electronic drums to get you started in the world of percussion. In our MicroFusa Barcelona and Microfusa Madrid stores, as well as in our online store, you can find many more options in our drums section. But not only that. You can also find everything you need in electronic percussion, drum amps and various accessories.
---
Sepúlveda, 134. Barcelona / Tel.: 934 553 695
Campoamor, 17. Madrid / Tel.: 917 024 587