Whenever a new brand arrives in our company, we like to inform our customers in detail. Well, the time has come to make room in our product catalogue for a new partner.
Saramonic is the brand, and it is already available in our online shop and in our physical Microfusa shops. It arrives with a lot of strength to the market to provide another alternative in what they do best, sound equipment. Saramonic, a brand from China, is focused, among others, on the production of audio adapters, microphones, and portable recorders.
Since it was founded, Saramonic has established a solid reputation as a manufacturer of innovative, cost-effective design, combining top quality with excellent prices. Today, Saramonic is an industry leader in professional quality audio equipment and responsible manufacturing practices. Its brand offers affordable products to customers without ever compromising on quality.
Saramonic Products
Its product line is primarily aimed at:
Audio adapters. Audio adapters that allow you to connect professional audio recording equipment and microphones to your DSLR cameras and camcorders. They create a cleaner and smoother sound.
Microphones. All high-end microphones, including wired and wireless microphones, for DSLR cameras and DV camcorders. Efficient management equipment with a professional quality management system.
Smartphone sound. Saramonic produces devices that enhance the audio quality of smartphone videos. SmartMixer, SmartMic, SmartRig as well as audio equipment for iOS Lighting, Android Type C.
Lavalier microphones and accessories. Saramonic has a wide range of audio accessories, such as lavalier microphones, connection cables, furry external microphone windscreens…
Currently, Microfusa has different Saramonic products in our catalogue. We have made a small list in order to show you some of the most interesting proposals.
The Saramonic MV2000 USB microphone provides studio-quality sound for professional recordings. It features a cardioid pick-up pattern with a built-in pop filter for optimal and accurate voice capture.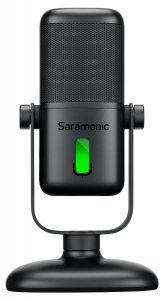 Broadcast quality wireless microphone created for cameras and phones. It has the ability to tune to 2 transmitters at the same time, something that other similar products fail to achieve. The receiver output can be used with either a TRS cable for cameras or TRRS for smartphones. Perfect for journalists, video producers, Vbloggers… Also available in white.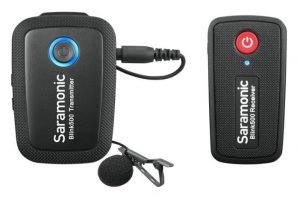 Incredibly lightweight, ultra-compact and easy to use wireless microphone system for up to 2 people. This microphone delivers exceptional sound with broadcast quality to DSLR, mirrorless and video cameras, smartphones, tablets, computers and more devices.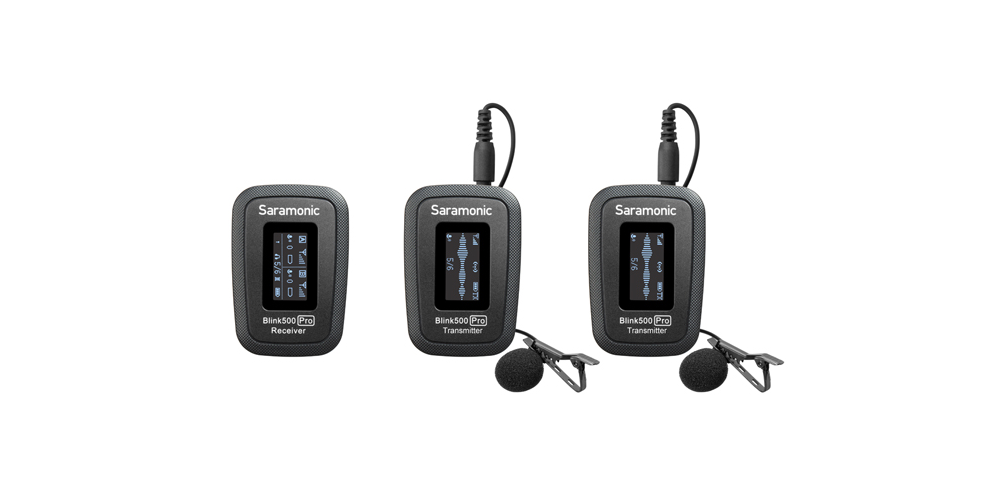 Compact, lightweight and professional dual wireless receiver, made for devices with USB-C ports. It is compatible with a wide range of products; smartphones, Android tablets, Apple computers, Windows, Chromebooks… Saramonic Blink500 RXDI is also available in the Lighting version.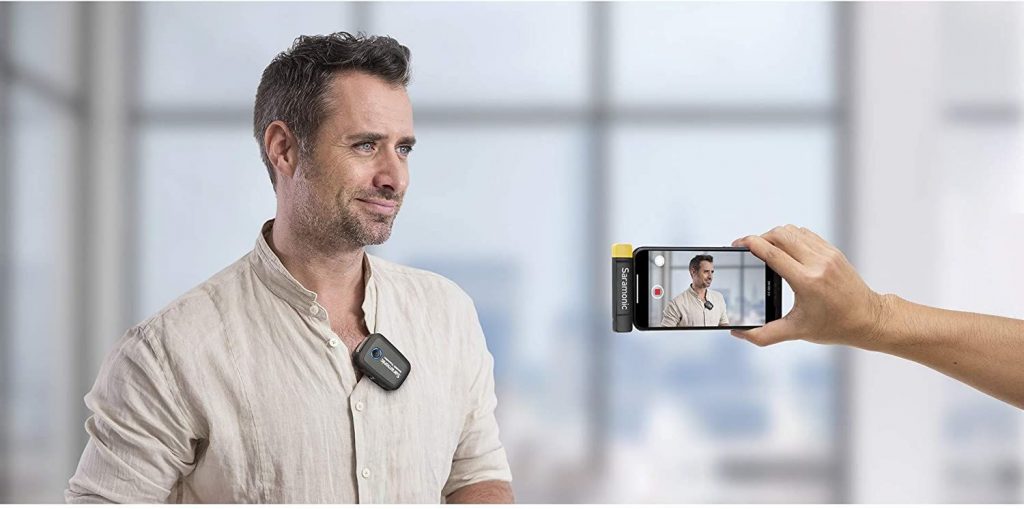 The Saramonic SmartMic is the discreet solution for adding high quality audio to iPhone, iPad, iPod Touch or Mac. It requires no batteries, connects directly to Apple devices and is small and light enough to fit in your pocket. Two other versions are available; the Lighting Saramonic SmartMic di mini and the USB-c version Saramonic SmartMic uc mini.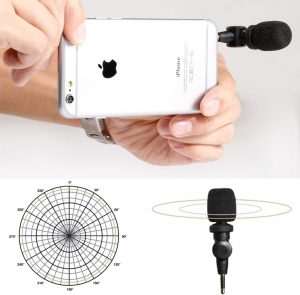 Saramonic SR-BH600 Wireless Bluetooth noise cancelling headphones, designed to provide the best possible sound experience when listening to music, watching movies or videos and playing games. They feature 40mm drivers that deliver high quality sound with full frequency response and enhanced bass. Advanced Bluetooth 5.0 technology with top-quality wireless features and fast, unalterable connection.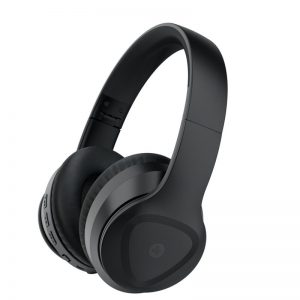 Multi-pattern large diaphragm condenser microphone with USB and XLR outputs. Can be used with computers, microphone preamps, mixers, audio interfaces and Android smartphones. Features high-resolution sound with remarkable versatility and connectivity. Ideal for recording podcasts, voiceovers, musical instruments, vocal performances, virtual meetings and more.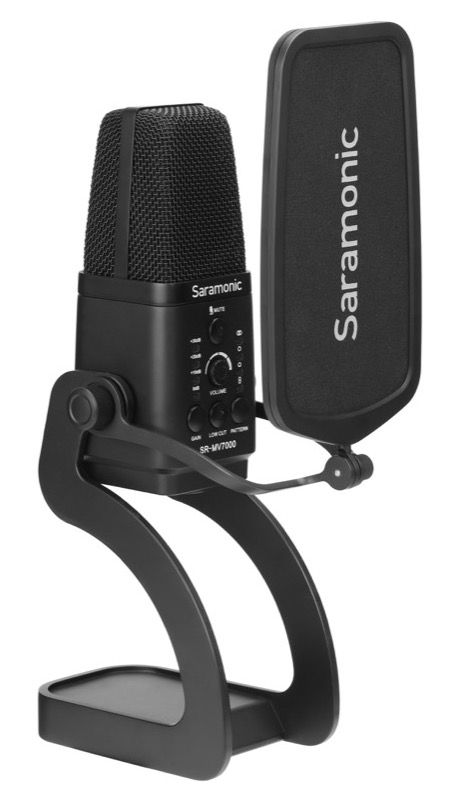 This wireless lavalier microphone system provides stable, interference-free audio in a portable and compact package. It is perfect for DSLR videography, field recording and interviews, broadcast television, ENG, providing reliable audio transmission and recording.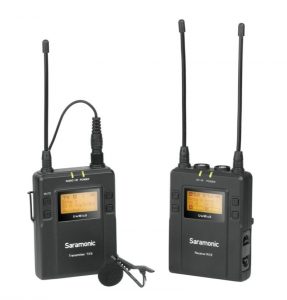 Handheld UHF wireless microphone system with broadcast quality, portable two-channel camera-mountable receiver easily expandable by adding a second transmitter. New updated system design, newer operating system and new sleeker, more professional appearance.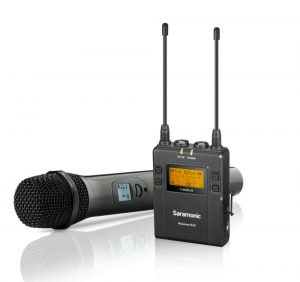 Super-compact and lightweight mini shotgun microphone that mounts directly on mirrorless DSLR cameras and camcorders. Enables easy capture of broadcast quality sound. Includes a cable that allows connection to smartphones and tablets to dramatically improve the sound quality of your mobile productions.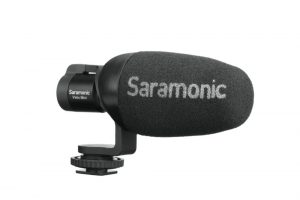 Be sure to take a look at the following link where we show some more products of this new brand already integrated in our catalogue.