One of the most prestigious brands in the audio industry, Roland, has just published a very special promotion. So is! Electronic musical instruments and software company Roland presents a one-time, limited-time promotion. Here we will explain it to you in detail
Roland: A Recognized Name in the Audio World
Roland is a leading global brand in the design, production and distribution of electronic musical instruments, including keyboards and synthesizers, products for guitarists, electronic drum kits, digital recording equipment, amplifiers and audio / video processors.
Roland products are characterized by high build quality, thoughtful design, and excellent sound and performance. If you want to buy or find out about Roland products, Microfusa is your distributor and we would like to help you in your choice.
Remember that we have the best price on Roland products, always with the best guarantee and advice.
Roland VERSELAB MV-1 Promotion
Roland is one of our favorite brands and it's no wonder. This time he brings us a promotion never seen before. With the registration of a Roland VERSELAB MV-1 we can enjoy a one year Pro subscription to Roland Cloud, which includes Zenbeats Ultimate Unlock with integration with VERSELAB.
Additionally, Roland will offer us over 350 free ZEN-Core sounds, the authentic Roland TR-808 plug-in, ZENOLOGY Pro, and unlimited access to Roland Cloud's new license-free sample pack collections.
If you need more information about this or other promotions offered by Microfusa, do not hesitate to contact our team, we will be happy to help you.
Sign up here and get 1 year Pro subscription to Roland Cloud.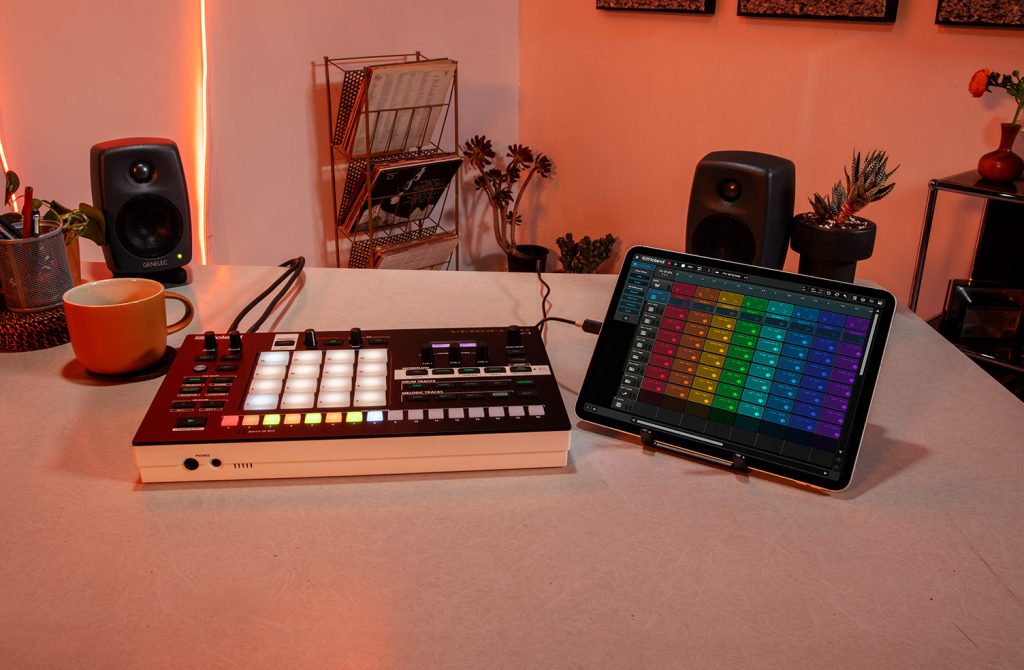 Roland VERSELAB MV-1
Roland VERSELAB MV-1 is an innovative new composition tool for modern music creators. The all-in-one design will allow us to create professional multi-track songs with recording.
VERSELAB MV-1 can help us capture, refine and complete our ideas. The seamless and convenient workflow simplifies music creation through modern vocal recordings, pattern generators, thousands of ZEN-Core sounds, mastering effects, and more.
Roland VERSELAB MV-1 lets us record vocals through the built-in mic or external XLR mic and add a range of modern effects from auto tone to harmony effects. The powerful ZEN-Core processor provides us with classical instruments and a variety of selected sounds, which are perfect for stimulating our creativity and creating all kinds of sounds.
The TR-REC sequencer and 4×4 pads provide a direct manual interface, perfect for creating drum tracks, bass lines, and melody parts whenever creativity strikes.
Plug-and-play integration with Roland's Zenbeats app will allow us to expand your production capacity using our computer or mobile device.
Roland VERSELAB MV-1 Features
Voice recording with modern effects like auto tone, harmony, and frequency multiplier.
TR-808 Maker Offers Over 3,000 Modern Style Sounds
4×4 pads and TR-REC step sequencer for drums, bass and melody parts
Composition tool
Plug and play integration with the Roland Zenbeats app to expand production capacity.
High-quality mixing and mastering effects for professional effects
Portable and autonomous, it can be powered by mobile battery or USB.
Why buy the Roland VERSELAB MV-1
The world of music production can require a lot of time, money and knowledge. VERSELAB has everything you need to create a radio-ready track without any hassle. Therefore, you can focus on what is really important: your music.
VERSELAB aims to modernize music production and vocal recording. The high-quality XLR mic input allows us to easily record vocals with built-in effects like auto tone, harmony, and frequency multiplier. With 16 easily accessible songs and the ability to copy them anywhere in the song, the arrangement is self-made.
In addition, the Ronland VERSELAB MV-1 is compact, portable and can be used with a mobile battery, so it can be used anywhere. It also allows us to collaborate with other users by sharing projects or using Zenbeats' cloud storage features.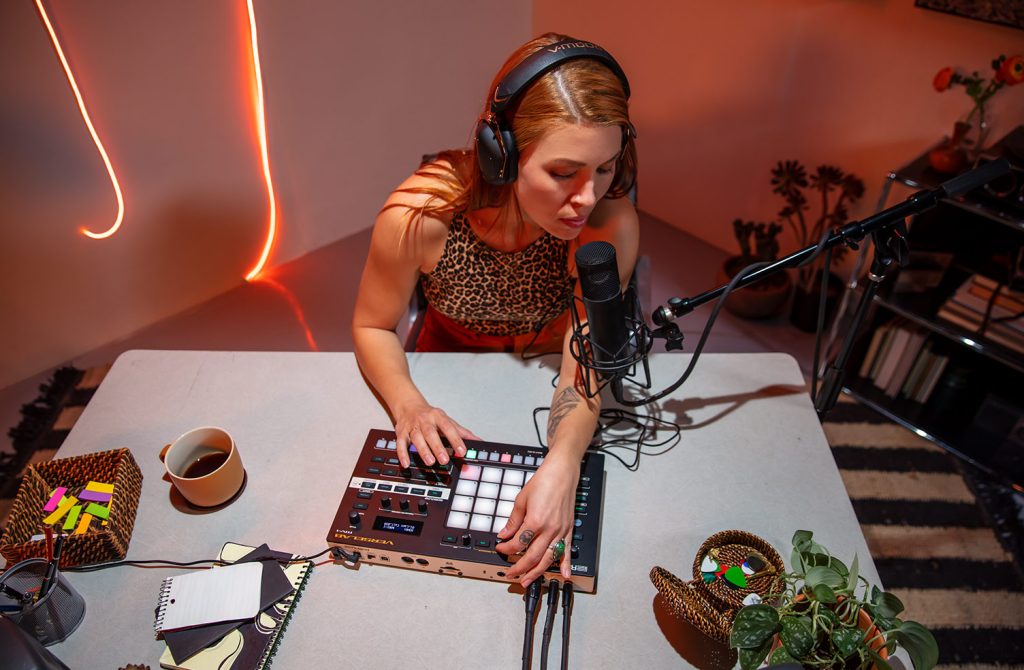 Promotion details
Purchase a Ronland VERSELAB MV-1 in Microfuse.
Register your unit at roland.com/backstage/login by April 30.
Receive an email with the promotion details.
Don't miss out on this promotion and get a one-year Roland Cloud Pro subscription!
** The promotion will be valid from March 1 to April 30 **
---
Sepúlveda, 134. Barcelona / Tel.: 934 553 695
Campoamor, 17. Madrid / Tel.: 917 024 587