If you've already heard about Universal Audio's Apollo Twin and Apollo Solo audio interfaces, you'll love this news. UA launches its new Volt series
Universal Audio was born in 1950 by the hand of Bill Putman, acclaimed sound engineer of great music legends such as Frank Sinatra, Nat King Cole or Ray Charles. Since its inception, UA has always been synonymous with quality, its products have been chosen by countless professionals and over time it has become a benchmark for almost all professional studios in the world.
For years, Apollo series audio interfaces have featured prominently in their catalog. Especially the Apollo Twin and Apollo Solo range. These interfaces offer us high quality audio systems and DSPs in an ideal format for small production and recording studios. But it is time to renew and take a step forward. Universal Audio does it with the new Volt series.
The new Volt audio interfaces
Volt USB audio interfaces have been created to allow you to easily record audio with classic studio sound. Just plug them into your Mac, your computer, your iPad or your iPhone and you're ready to capture your music, broadcast live, or podcast in professional studio quality.
Among its characteristics we can highlight:
Best-in-class audio quality for professional recording.
An analog compressor based on UA's iconic built-in 1176 with perfectly tailored presets that will add clarity and punch to vocals and instruments.
A vintage mic preamp mode with tube emulation circuitry for the richest, fullest sound.
And with an essential audio software package that includes Ableton, Melodyne, UJAM's Virtual Drummer, Marshall, Ampeg, and more.
Discover the five different models of Universal Audio's Volt USB audio interfaces below:
Volt 1
The Volt 1 audio interface has been created specifically for singers, songwriters, guitarists, and podcasters who want to easily record audio with classic studio sound.
A 1-in / 2-out bus-powered USB 2.0 audio interface for Mac, PC, iPad and iPhone.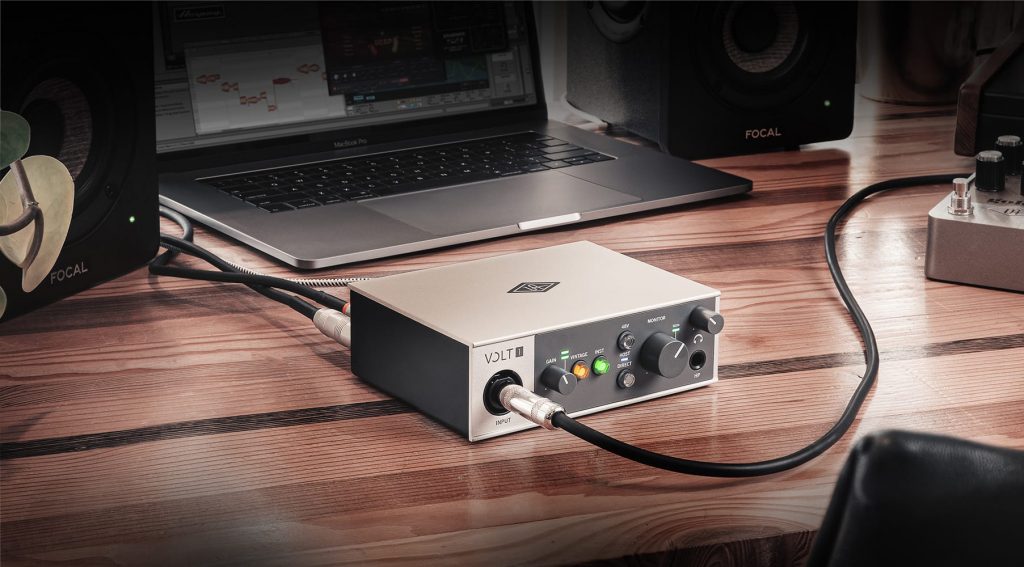 Volt 2
The Volt 2 is the perfect audio interface for collaborators. From musicians and songwriters to live streamers and podcasters, who want to easily record audio with classic studio sound.
Volt 2 gives you simple 2-in / 2-out audio connections. Just connect your microphones or instruments to the front panel. Then connect your speakers or headphones to monitor your audio without latency.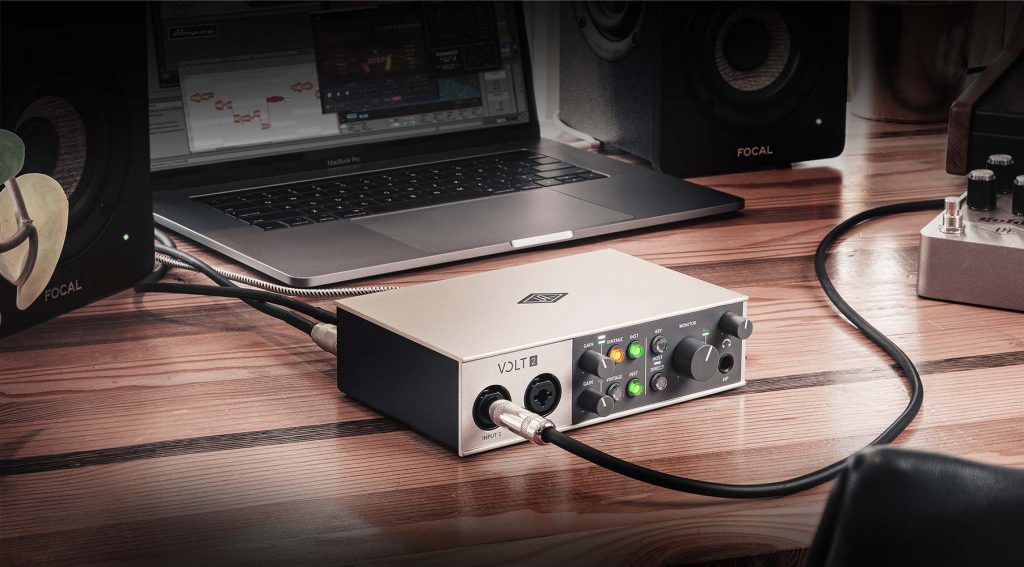 Volt 176
For singers, songwriters, guitarists, and podcasters who want to easily record audio with a classic studio sound, the Volt 176 adds UA compression volume peaking control to the Volt 1.
With the 76 compressor built into the Volt 176, you'll get more punch and presence, thanks to its innovative analog circuitry inspired by the classic UA 1176 limiter amp. It features three perfectly tailored presets for mastering vocals, guitars, synths, and drum machines.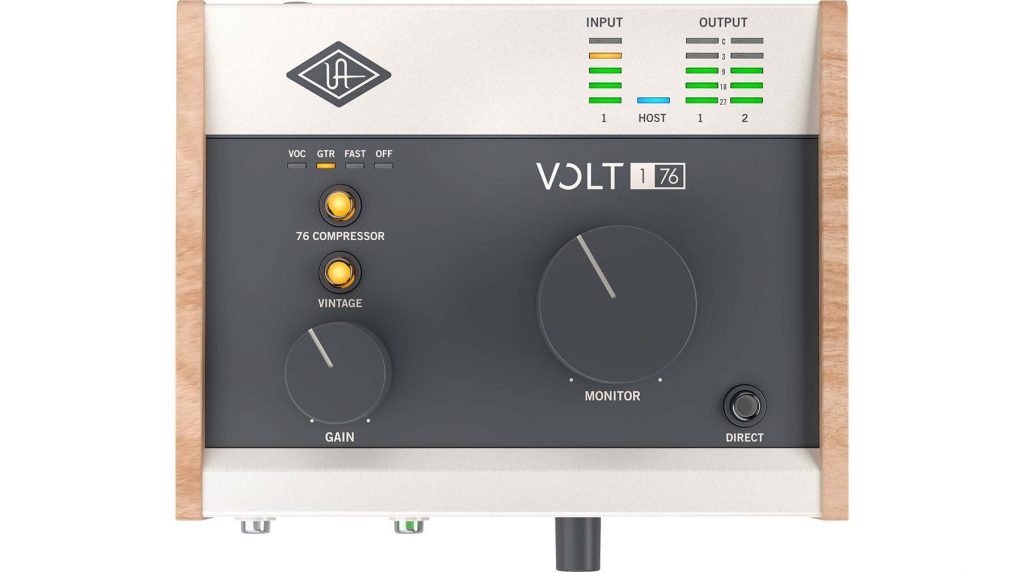 Vol 276
Created for musicians, songwriters, livestreamers, and podcasters who want to easily record audio with classic studio sound, the Volt 276 adds UA compression peak volume control to the Volt 2 thanks to its 76 compressor.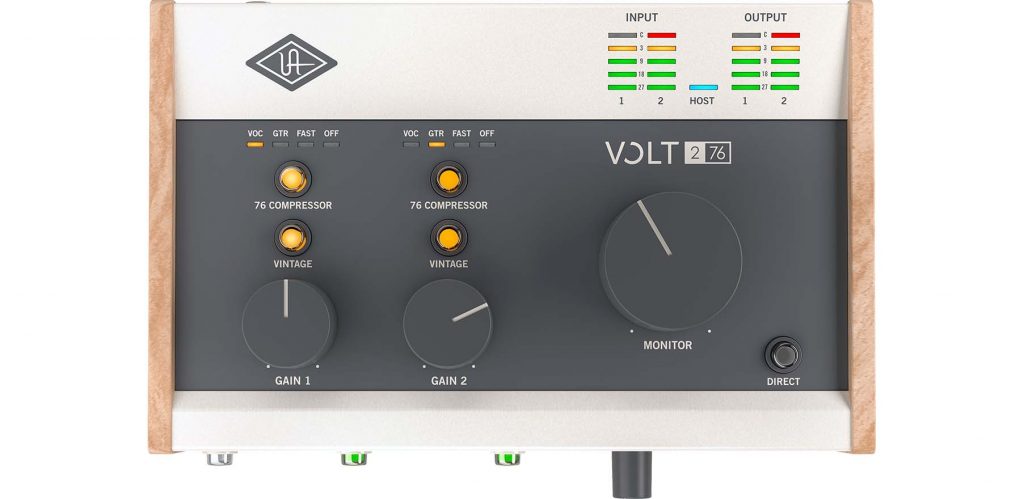 Vol 476
The Volt 476 is the jewel in the crown, the audio interface for large productions. Focused on musicians, producers, streamers or content creators looking to record larger projects with great studio sound.
The Volt 476 gives you superior studio sound quality, with more character and tone than any USB interface in its class. And with simple 4-in / 4-out audio connections.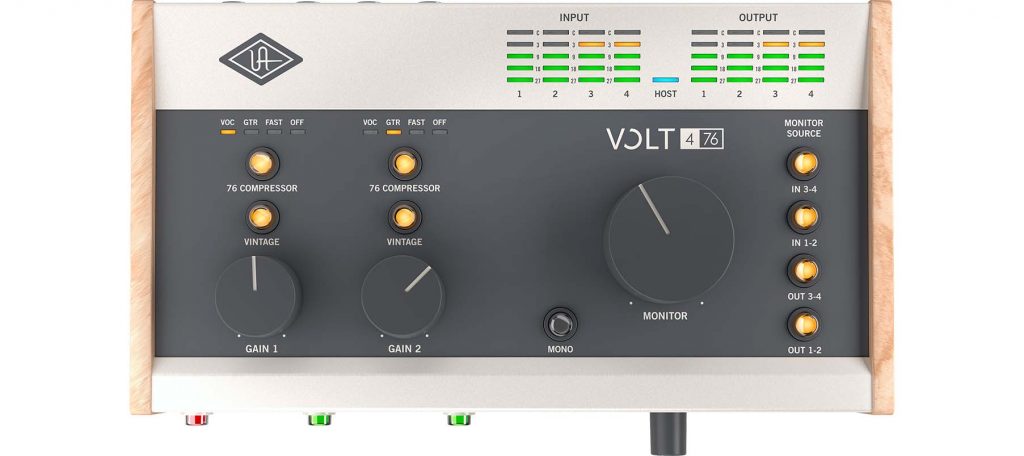 Compare the different models of Volt audio interfaces

Don't miss the opportunity to enjoy the best audio interfaces on the market and come and see the new Volt series at the MicroFusa stores in Barcelona and Madrid or at MicroFusa Online.
---
Sepúlveda, 134. Barcelona / Tel.: 934 553 695
Campoamor, 17. Madrid / Tel.: 917 024 587