As a result of the collaboration with the Japanese school Otai Record, we have the opportunity to offer you some webinars on genuinely Japanese topics
Last November, in this article we announced the collaboration agreement between the Microfusa Schools and the prestigious Japanese school Otai Record. Based in the technological district of Tokyo, Otai Record is a benchmark in the DJ scene and the Japanese electronic music culture.
As we explained then, as a result of this agreement, we were going to start an exchange of training content. This is how the ELECTRO EXCHANGE Project begins, a series of masterclasses that will be carried out in the form of streaming through the Zoom platform.
All the webinars of the ELECTRO EXCHANGE Project are divided into two parts. The first part consists of a video presentation on the subject of the masterclass. The second part consists of a question and answer session during which the students will be able to interact live with the Otai Record teachers.
The webinars that Otai Record prepares for Microfusa are characterized by being content with genuinely Japanese themes such as the production of music for video games and anime, Vocaloid, etc. Topics of interest to our students but which are difficult to access outside of Japan.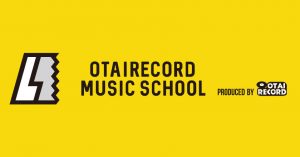 First webinars of the ELECTRO EXCHANGE Project
During this first quarter of this new year we have already scheduled the first two webinars taught by the Otai Record faculty:
January 21 at 12h CET | 20h (JST)
Taught by Taketeru Sunamori
Taketeru Sunamori is a versatile artist who writes (literature), plays and composes. He started out by entering the Faculty of Letters at Kyoto University, but his great passion for theater led him to become a musician. For this reason he entered the graduate school of the Tokyo University of the Arts where he studied music and acoustics.
While still a student he published a play of drama entitled "Nico Nico Douga", which the Japanese media described as a work of "subculture" considering him as the "multi-creator of the new generation". He also hosted a screening event at the Ginza Apple Store, and has since followed his career in the industry as a pioneer figure.
In 2013, he made his recording debut with "Awakening Love Survivor" and at the same time, released an updated novel of Dengeki Bunko's work. He thus became the first artist and novelist to debut simultaneously.
Since then he has been combining his work as a writer and composer, developing activities that transcend the limits of musical genres, such as voice drama works, providing music for voice actors and singers, film music and stage direction. As a musician, he formed the musical group "Future Ancient Orchestra" in 2015. In addition, he has composed music for hit titles like the Square Enix game "Grimm Notes".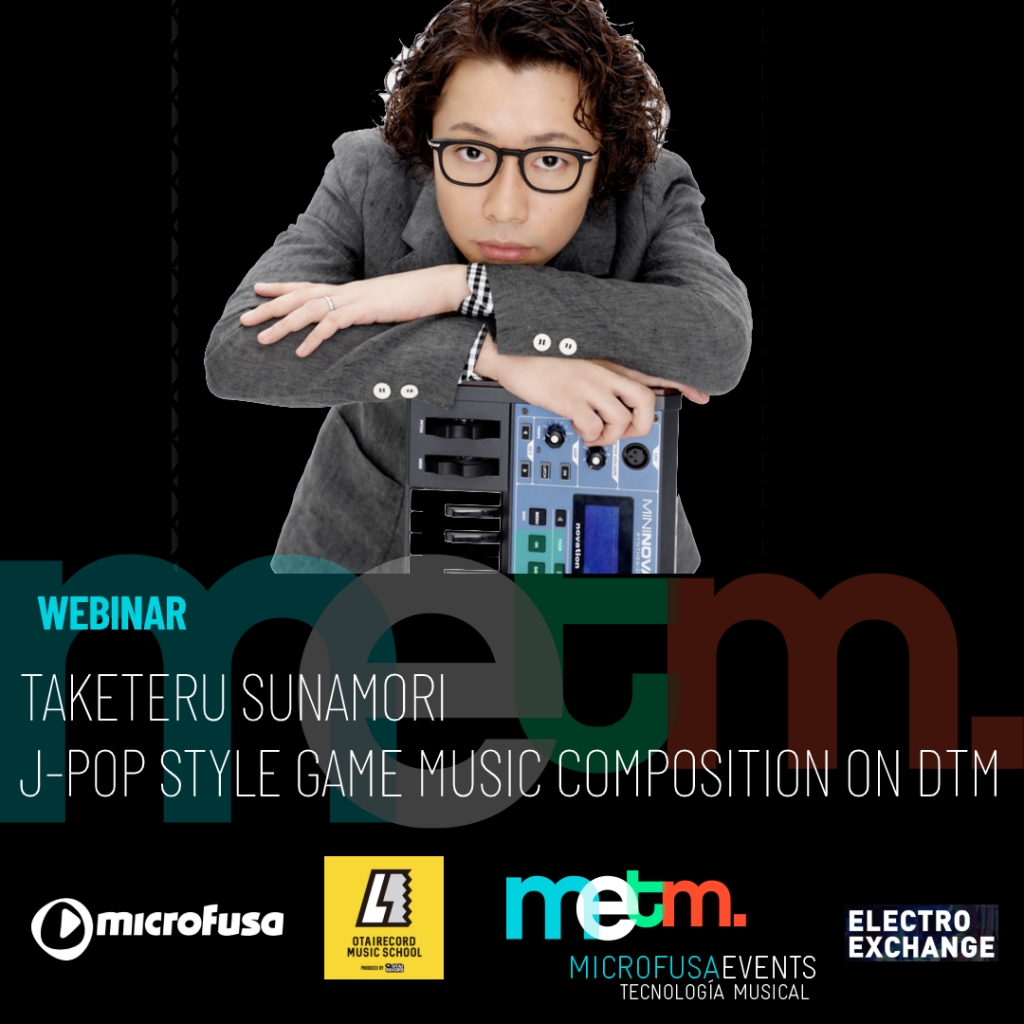 In the webinar "How to create music for games in Japan in DTM related to J-POP" Sunamori will cover the following topics:
The origin of J-POP
The melody is the key element
How to manage the customer's order "30 songs in video games" as a composer
February 4th at 11 am CET | 19h (JST)
Taught by Akifumi Tada
Akifumi Tada is a composer and a great multi-instrumentalist who plays keyboards, guitar and bass, wind instruments (wood and brass), violins, percussion and Taisho-koto. He began playing classical piano at an early age and guitar in high school.
In 1989, he made his synthesizer debut in the play "Firebird" written by Osamu Tezuka. Since then, he has performed as a touring musician for singers and J-Pop artists such as Mitouri Karashima, Hideki Saijo, and Goro Noguchi.
While studying at the Faculty of Arts and Sciences at Nihon University he began composing and organizing music. As a composer he has composed music for dramas, animations and games. Highlights include the theme song for "Magical Tsukai Pretty Cure" Theme by ED, the music for the theatrical version of "Pokemon", or music for the games "Gunparade March" and "Bomb Bomberman 64." He also wrote and arranged the lyrics for the Z-Kai commercial.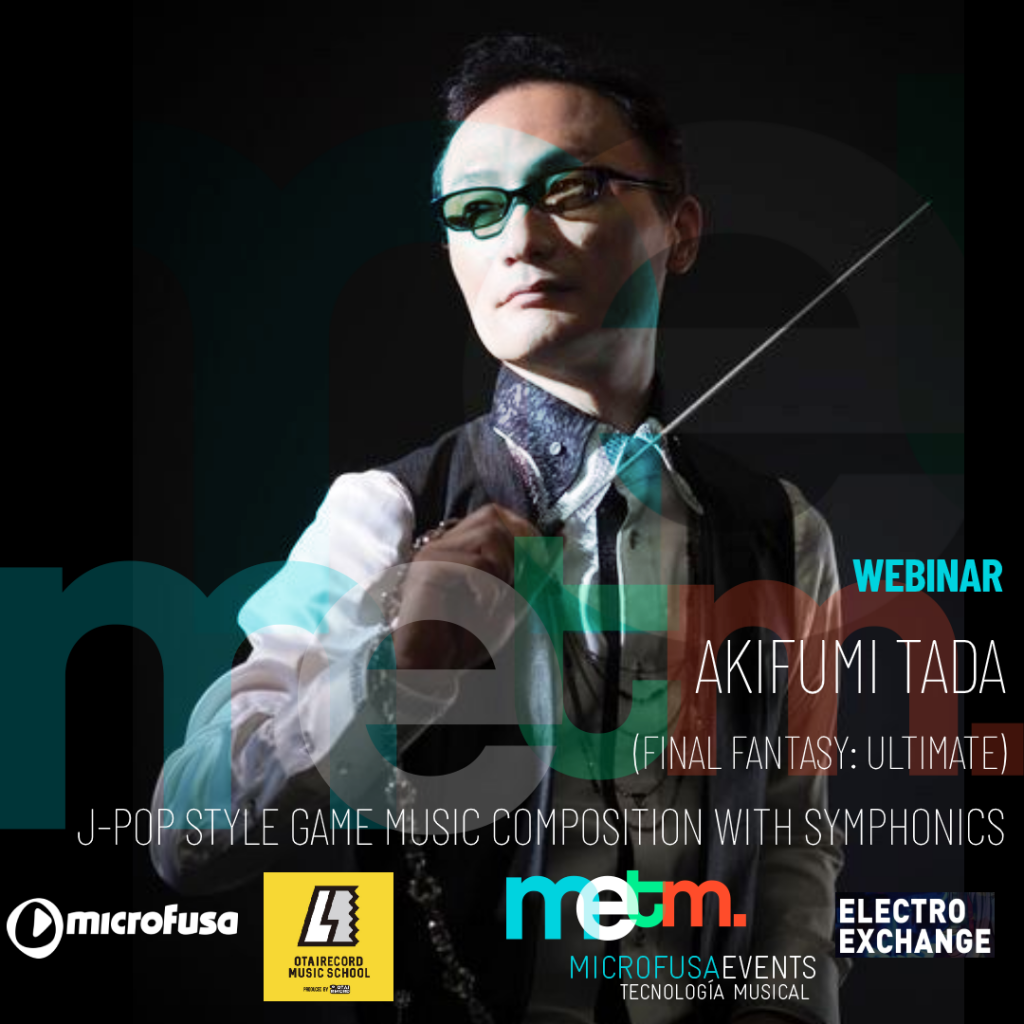 His webinar "Musical composition of J-Pop style games with symphonics" will cover the following topics:
What is J-POP?
How to make a soundtrack in games and anime
Orchestration and symphony arrangement for games and anime
The ELECTRO EXCHANGE Project webinars are conducted in English, with dubbed audio and English subtitles. The question and answer session is done by simultaneous translation from English to Japanese and vice versa.
---
Ronda Guinardó, 65. Barcelona / Tel.: 934 353 688
Paseo de Juan Antonio Vallejo – Nájera Botas, 59. Madrid / Tel.: 917 024 592