May Blue Week is here. This month with an interesting section dedicated to Streaming and the Podcast
As we have already been telling you in recent months, given the uncertainty caused by COVID, at Microfusa we had the idea of ​​making things a little easier by doing our bit with the Blue Weeks. Special Weeks, each one dedicated to a different theme that will have different benefits. Each week will come with different advantages: discounts, gifts included in the purchase, special packs, etc. Each week will have its special benefit.
We started the Blue Week project last March with a special week dedicated to monitors. Last April we celebrated Microphone Week. And the Blue Week of the month of May, which begins on Monday 17, we are going to dedicate it to Streaming and the Podcast. With a special section where you will find everything you need to create your podcasts, broadcast your games by streaming and the best audio and video conferencing equipment for your meeting room or teleworking. Throughout this week we will be making offers, you can discover products with gifts and many more surprises.
We have created a special Streaming and Podcasting page that we have divided into nine sections to make it easier to discover the different products:
Micros USB-XLR
A careful selection of microphones specialized in streaming and podcasting. Clarity and sharpness in your recordings and your broadcasts for any type of content. An incredible selection in which you can discover microphones from big brands such as Rode, Mackie, Yeti, Spark, Monkey Banana or Blue and where products such as:
Rode NT-USB Mini
Rode NT-USB Mini is a compact and easy-to-use studio-quality USB microphone. Designed to deliver clear, professional-sounding audio directly to a computer or tablet. It is the perfect microphone for Gamers, Podcasters, Musicians, Streamers, business professionals and content creators who want to be heard in the highest quality.
It features a studio-grade headphone amplifier and a high-quality 3.5mm headphone output, with precision volume control, allowing you to easily control your audio. It also includes a switchable zero-latency monitoring mode to eliminate annoying echo when recording vocals or instruments. It's incredibly easy to set up and use, with simple controls, a built-in pop filter, and a USB output that works seamlessly with computers or tablets – no drivers or software required. Just connect it to your Mac, PC or tablet with the included USB cable and record.
Conference & Podcast Headsets
Hear every detail with this catalog of headphones designed for Studio, Streaming, Podcast and Gaming applications. The best selection in which products such as:
Tascam TH-06
When you need comfortable and versatile headphones with excellent audio quality, smooth bass and extra deep depth, look for the TASCAM TH-06. DJs, producers, and remixers can rely on these headphones to produce EDM, Hip Hop, Metal, R&B, and other genres that need an extra punch, and they're a great choice for music enthusiasts who simply love deep bass.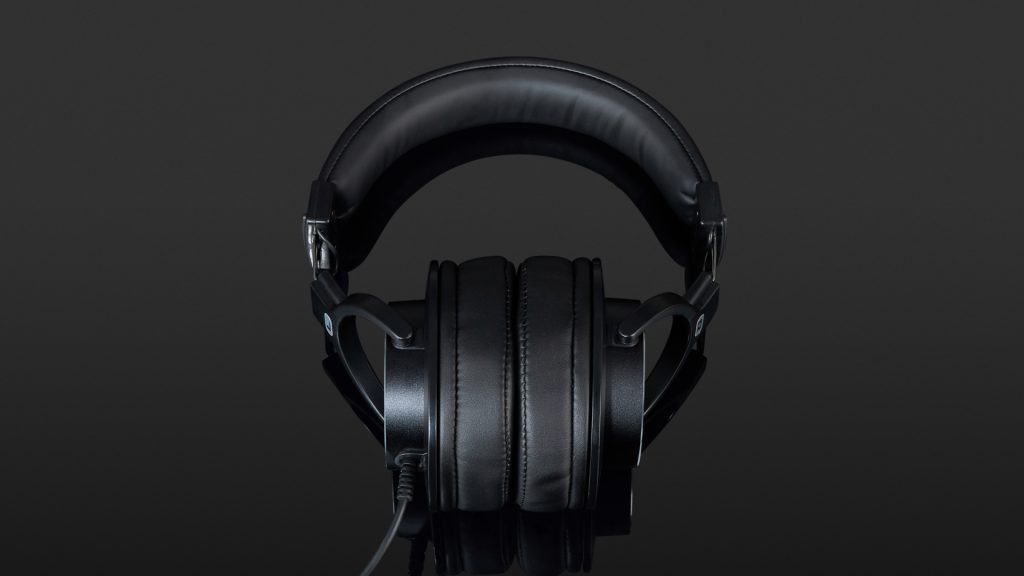 Monitors and Speakers for podcast and Studio
The best monitors from the best brands will make you sound like a pro. A selection of studio speakers and multimedia monitors from major brands such as Mackie or Alesis in which we can highlight products such as:
Mackie CR-3XBT
Mackie CR-3XBT is a 3 "multimedia monitor with Bluetooth, designed to meet the needs of modern musicians, content creators, video production and more. With an impressive look, studio quality sound and convenient features they make one of these is the best option for anyone who wants professional sound without spending a lot of money.
In addition, this model is also available without Bluetooth, 4 ", 5" and in white.
Acoustic Conditioning for Work Spaces
In this section you will find complete Kits with everything you need to give the best acoustic treatment to your studio or workspace. Forget bouncing and reverberations. Highlighting:
Auralex Roominator Kit D36 DST Burgundy
Auralex D36 DST Roominator Kit Burgundy is ideal for a specific acoustic treatment or as a reinforcement of other existing acoustic conditioning and where low frequency acoustic absorption is not essential. In burgundy, it includes 18 DST-112 panels and 18 DST-114 panels.
Portable and Mobile Recording
This selection of items is designed to record on the go, either with specialized equipment or from your mobile. A must if you create content on the go. With big brands such as Zoom, Rode, Roland or Tascam and highlighting products such as:
Rode VLogger Kit Universal
Rode VLogger Kit Universal is the perfect all-in-one solution for making mobile movies on a smartphone with a 3.5mm headphone jack. With everything you need to obtain professional results when filming using your smartphone.
The VideoMicro microphone connects directly to your device, providing crisp, clear directional sound for any application. The SmartGrip mounting bracket allows you to secure your device in the ideal position for stable recordings and connects seamlessly to the Tripod 2 tripod for use on a table or held by hand. While the MicroLED spotlight ensures that all shots are perfectly illuminated.
In addition, this model is also available in USB-C and for Android.
Complete Packs for Podcast Recording and Streaming
With these complete sets you will not need anything else to create your favorite content, just open the box, plug in and go. Material of the highest quality from major brands such as Blue, Behringer, Audio Technica, Zoom, Mackie, Steinberg or Rode and highlighting products such as:
Mackie Creator Bundle
Mackie Creator Bundle Production, Podcasting, and Streaming Bundle is the ultimate setup for content creators, podcasters, streaming, and more. Not only is it perfect for your desktop setup, it is also extremely easy to carry. The EM-USB microphone connects directly to your computer via high-speed USB-C and captures everything in perfect detail – no equalization required.
You also get 2 professional ways of monitoring for both live production and editing. The MC-100 headphones provide the clear sound and noise isolation you need to be on point. For editing or just hanging out, our beloved CR3-X monitors deliver professional, studio-quality sound so you can be sure your viewers or listeners get a balanced mix.
And if you need software, you already have it right out of the box! Pro Tools First and Waveform OEM included in the bundle with free plug-ins.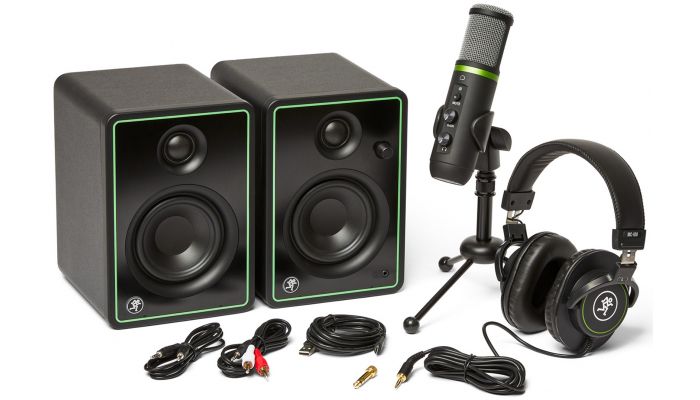 Audio and Videoconferencing
In this section you will find specialized audio and videoconferencing equipment for the company and for teleworking. High quality equipment Panasonic, Yamaha, Atlona, Poly or Dten, highlighting products such as:
Yamaha YVC-MIC1000EX
Yamaha YVC-MIC1000EX omni-directional tabletop microphone features separate microphone and speaker units that seamlessly integrate audio and video for comfortable and natural remote communication.
It can be placed close to the screen so that remote location video and audio blend naturally. In addition, the adaptive echo cancellation function and other Yamaha sound processing technologies offer hassle-free conversation. It is also adjustable and flexible, and is designed to accommodate the audio requirements of large meeting rooms and spaces with unique table configurations, such as distance learning classrooms and remote training.
Accessories
In this section you can discover all the accessories you may need to complete your podcasting, streaming, videoconferencing or teleworking equipment: articulated arms, acoustic screens, anti-vibration support for microphones …
LEEZEN ACC02 Acoustic Screen
LEEZEN ACC02 is the perfect accessory for your professional quality recordings. A portable studio acoustic screen composed of a composite outer panel, a woolen fabric layer, and an internal acoustic foam element. This unique 3-layer design enables high-quality recordings with almost zero sound coloration.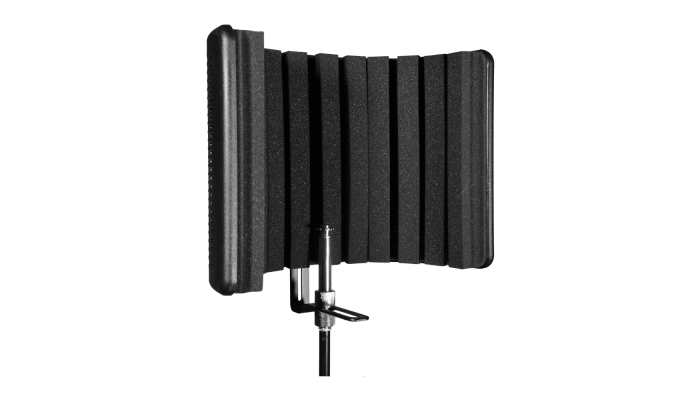 Refurbished Audio and Video
In this section you can find great opportunities that will mean great savings. Refurbished products with all guarantees.
Roland GO:LIVECAST (B-Stock)
Roland GO: LIVECAST (B-Stock) is an unsealed, undamaged smartphone live streaming studio at a single price.
It enables streamers to enhance and manage live content online while staying engaged with their audience. It works as a streaming mini-studio with instant access that anyone can use to make live videos of music, beauty, cooking and other topics online in a simpler and more fun way.
And it is quick and easy, since it does not require a previous configuration. Just plug in a smartphone and headphones to monitor the sound and start streaming. GO: LIVECAST enhances the audio from the microphone built into a standard smartphone, giving content creators the ability to connect other sound sources, such as microphones or electronic instruments. Easily insert prerecorded video and audio clips into livestreams with the push of a button using six customizable controls. Quickly adjust the volume of your microphone or media clip using dials and mute buttons to keep audio at a comfortable level and skip unwanted sounds.
Remember that the Blue Week in May dedicated to Streaming and the Podcast will take place between the 17th and 23rd of this month. And that during the week we will be publishing offers, products with gifts and many more surprises. So stay tuned to our social networks and be sure to visit our special Streaming and Podcasting section to keep up with the news.

---
Sepúlveda, 134. Barcelona / Tel.: 934 553 695
Campoamor, 17. Madrid / Tel.: 917 024 587